People from the era tell their stories.


Neil Davidge
I spent the first year of my life in Eastville where my parents were living with my grandmother. We then moved to St. George, Troopers Hill road, where I spent the next 20 years.
Music pretty much consumed my every day. Whether I was making it, listening to it or going to gigs, it was my first thought and my last thought each day. Bristol was the bubble in which that music was allowed to grow, merge, die, grow, merge and blossom without restriction. There were no barriers and even more importantly… no expectation, especially in the early post punk 80's as a teenager. The city has much the same feel to it today; Bristol still has the spirit of punk running through its veins.
I was into all sorts of different styles. I remember listening to Bowie, Marvin Gaye, Linton Kwesi Johnson, Magazine, Gang of Four, Pink Floyd, Kraftwerk, The Pop Group, A Certain Ratio, early Genesis, Nina Simone, Debussy, De La Soul, Burt Bacharach, Elvis Costello, Prince Fari, Charles Mingus, Tangerine Dream, The Beatles, Grace Jones, Can, Siouxsie and The Banshees, Stiff Little Fingers, Prince, The Cure… and many other bands who's names escape me now.
I never particularly cared for trends. I'm still suspicious of them. I generally pick up on stuff after everyone else has. I guess if it's good then eventually it'll find its way to me via friends and people I work with.
I saw at least one gig a week in the early 80's but by the mid 80's and the 90's I was making music virtually 24/7 and went to gigs rarely unless I was involved somehow. I saw Massive Attack… a lot, between '96 and '98, helping the band learn the arrangements and the front of house mix engineer work out what was what. I did see the very first Portishead gig in a pub in London, just after they'd finished 'Dummy'.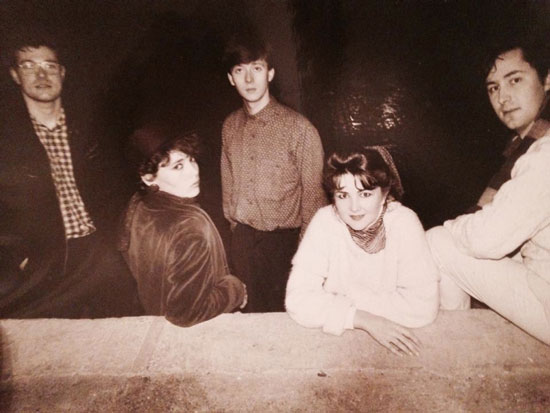 I was both musician and singer. I first played bass in a band called 'The Club Waiters', then Guitar in 'The Big Outdoor Type'. I sang and played guitar in my own band under my own name, I changed the name to 'In Time' when I signed a record deal with the label 'Cooltempo'. I had a very brief pre-laptop atari based computer duo thing called 'The Prophet' around the same time. Eventually I hooked up with the guys from the Bath based 'band' DNA who I co-produced, co-wrote with and even sang on a couple of tunes in the late 80's / early 90's. I never felt comfortable being an 'artist' as much as I loved singing, I'm not interested in celebrity and find that kind of attention uncomfortable, distracting and time wasting. I much prefer being behind the scenes, I want people to know the music and not me.
Who influenced me... That's an easy / difficult question to answer… everything. It's hard to pick out particular bands / artists because there were so many. It wasn't even that I was simply influenced by music / film / TV / art… because so much of what informs what I do comes from the world around me. My mates at school who I formed my first band with had a big impact, none of us could play a note but somehow we made a noise that sounded like music (to us). Jamming like that before I could even play an instrument has had a huge influence over the years and gave me the confidence to follow instincts and not be limited by 'musicality'. But it's also the environment, the city, the countryside… what I see on the news… just life in general.
Initially I made music in my bedroom, a mate's garage, an old garden shed. I finally bought a house around 1990 and converted the spare bedroom into a studio. But when my first daughter was born I moved to The Coach House studios in Clifton, run by Andy Allen, where both Massive and Portishead recorded their debut albums. I've had a number of studios around town since then.
I'm trying to remember when I first heard about Jodie and Sam. It was probably through the bass player in my band, Si john. Si seemed to know everyone; I met a lot of Bristol musicians through Si. It was him who first played me 'Smith and Mighty' and through checking out what they were doing I came across 'Tru Funk posse'. I was blown away by what they were doing, I remember seeing a video of them performing but maybe that's my memory playing tricks on me… It was years later I actually met Jodie; he was with Nick in 'Way Out West' by then. I still bump into him every so often around Clifton village.
In the early 90's I made an album with DNA and did a load of remixes, wrote and produced for various 'pop' artists until in '95 I met and started working with Massive Attack on their 3rd album 'Mezzanine'.
I don't really experience 'successes and failures' in the typical sense. Even when something goes horribly wrong there's normally a positive outcome and I'm thankful later. An album going to No.1 is a totally abstracted thing, I can say to someone I've had that kind of success but it's a fairly empty feeling and doesn't compare with seeing firsthand how moved someone is by a track I've made… or indeed making that music in the first place. Those are the real highs. The lows are generally when I'm trying to get on but life is pulling me in different directions and I'm torn between work and family, creativity and responsibility. The 'job' of making music requires a lot of sacrifice, it can be a lonely existence and tough on the people you love and who love you. Not everyone is cut out for that life, they might be seduced by the promise of fame, they might have a passion for it but the reality of turning your talent into a career is another thing entirely.
I've never been that bothered about playing live. In my whole career I've probably played a few dozen gigs, most of those in the very early days. I love the studio, I love making new music. Dee (from Massive) asked me a couple of times to come on tour but I politely declined. Even when I released a solo album last year and people started asking me to do gigs I got too busy, scoring three movies back to back and then a 10 part TV show. Most other people would have jumped at the chance to get on the road and would have turned down the work, I felt relieved that I could justify not going out.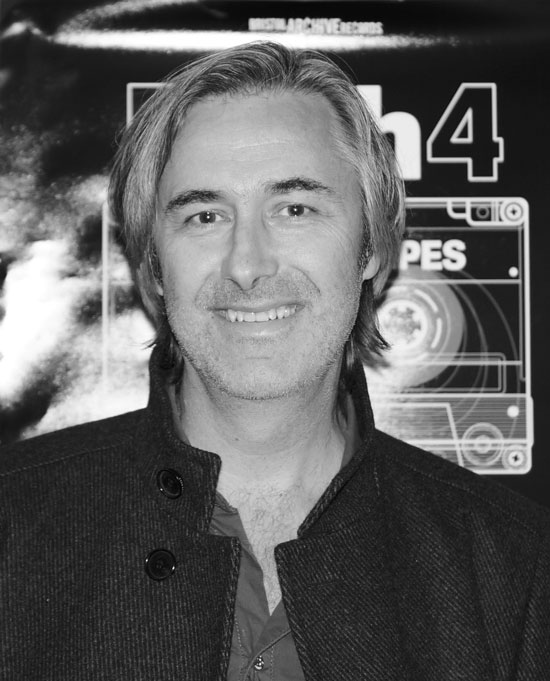 I continued working with Massive Attack until the album 'Heligoland' was finished that was at the end of 2009. In that time and with them I worked with a lot of people, most notably David Bowie, Elizabeth Fraser, Snoop Dogg, Damon Albarn, Sinead O'Connor but there were many other people.  I eventually decided after a lot of soul searching that it would be best if I left the band, we'd made some great music together and I didn't want it to become stale. Dee and I had been very close over the 18 years we worked together but we'd begun to get frustrated and bored of each other's ideas, it became predictable. I figured it would be best for us both if I left.
As well as collaborating, producing and writing Massive albums and projects I'd also scored a number of movies including - 'Danny The Dog', 'Bullet Boy', 'Clash Of The Titans' with Hans Zimmer, 'Trouble The Water' and 'Push'. It felt right that I should continue working to picture and so I set up my own studio across town doing just that. I've since scored a number of movies and the video game 'Halo 4'.
Since 1998 I've been working almost constantly, which is great, I've been lucky in my career. I still live in Bristol, in the countryside now, just 25 mins from town and my studio which is on the edge of St. Pauls. I considered many years ago moving from here but it never felt right, I'm glad no-one managed to persuade me to leave or I was forced to leave for work, this is my home and always will be.
I released a solo album titled 'Slo Light' last year. For now I have no plans to release another solo album other than the soundtracks for the various projects I'm involved in. I'm happy scoring as opposed to producing, it's faster paced and I actually get to experiment a lot and work with many people from all around the world. Coming to scoring from working with one of the most respected bands in the UK has allowed me more freedom creatively than perhaps someone who just went straight into film and TV.
https://www.youtube.com/user/NeilDavidge
https://soundcloud.com/neil-davidge
http://www.neildavidge.com
Interview with Shirley Etaix
Words © Neil Davidge
Photo 1 © Neil Davidge
Photo 2 © Martin Langford