People from the era tell their stories.


Bunny Marrett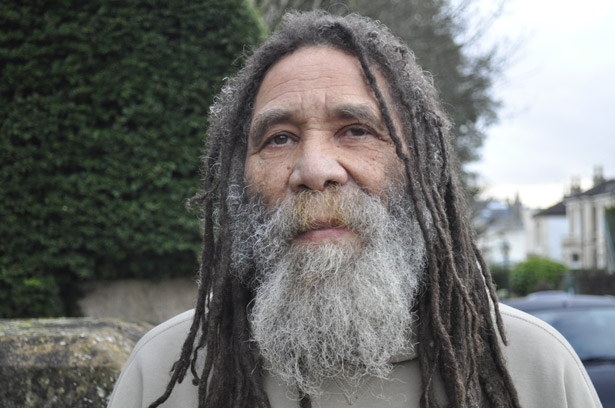 What were your earliest musical experiences?
In Jamaica I started out following in the footsteps of two of my school friends, Philip James and Lloyd Campbell, who were called the Blues Busters. Unfortunately they have both now passed away. As far as modern music is concerned they happened to become the first superstars within Jamaica itself. I tried to emulate their success. We didn't have a talent contest in our city but we did start to do concerts. The Blues Busters were quite professional because they were doing the tourist resorts and places like that.
Were you singing with them?
On a couple of occasions we performed on the same stage but I have always principally been a solo performer. I think if I hadn't left Jamaica I would have been part of a group because before I left I was starting to sing with a couple of friends of mine called the Wiggan Brothers, Kinsley and Wiggan Meggie, who did a record after I left Jamaica called Oh Baby Rock but I never heard of them doing anything else after that. I had just started to sing and harmonise with them when I had to come to England and leave them behind. I imagine that would have been the group I would have been part of if I had not left Jamaica.
Were you a vocal harmony group?
Yes, I think I would have become the lead singer. Ironically enough the last song that I sang in Jamaica was My Girl Lollipop, which became one of the first hit songs for a Jamaican artist here in England when it was covered by Millie Small in 1964 [My Boy Lollipop reached #2 in the UK charts]. For this concert which was held in Montego Bay all the artists were backed by a well known band by the name of Eric Dean's Big Band. The Blues Busters were on the bill as well.
Where in Jamaica were you living?
Montego Bay, that's where I am from. It is now known as the city of Montego bay but when I was a kid it was just a town.
What is the city like?
It's Jamaica's second city and the tourist capital of Jamaica so a lot of performance and creativity within the island plays itself out there. All kinds of musicians came to the town, from calypso bands to street musicians, because they could find work there playing for the tourist industry. That's where you see a lot of what's going on culturally pertaining to Jamaican folklore. I was living close to the city centre and the theatre at that time where all of these activities took place.
I grew up with all of this until I was 15 when I myself started drifting towards the performing arts. I started singing at concerts and then a few night clubs. On, I think, two occasions I did performances at hotels as well. I was gradually building up my experience when I had to come to England. I remember going to see performing artists like Hugh Francis and Lloyd Perry AKA Tulips [both of Montego Bay], Jimmy Tucker, Totlyn Jackson, Roy Fuller, Chiquita White, Dixie Cook, the mother of Jamaican folklore Louise Bennett and the well-known comedians Bim and Bam. They were all professionals on the circuit doing the big performances of the day.
As a teenager I was privileged to move to the capital city Kingston for a while. In the capital city I also became a contestant on a well known talent show of the time called the Vere Johns Opportunity Hour, which was held at the Palace Theatre in east central Kingston. The winning song of the night was Young Love sung by a lad called Winston Chin. While in the city you would see more live performances than you would in Montego Bay. While in the city I started to take more of an interest in myself as a performer.
How old were you when you came to England?
Just 17.
Did you come over with anyone?
No, I came on my own, my parents were already here. They arrived in 1955 and I came in 1958. I came first because I was the eldest, followed by my three brothers and sister. I've got another brother who was born here as well.
When were you born?
January 1941. I am four years older than Bob Marley.
You came to Wolverhampton first didn't you?
Yes, Wolverhampton is my family home, even though my mum and dad are dead now, they are buried there. My parents were among the first set of Jamaicans to buy their own home in that part of the country.
How did you carry on with your music when you were in England?
There were lots of teddy boys, that's what the Midlands was like. I just used to sing so I had no problem because when the rock bands were playing I would be there singing Elvis Presley's Teddy Bear. I would singing anything. Then I went to London on a visit and I saw: "Oh, London this is the place for me!" I went off to London with the intention of finding music. I visited lots of cafés and bars trying to find people. I would go into these places but it was like a brick wall. It didn't happen how I had hoped but I did meet a lot of interesting people. I could have had singing lessons or music lessons but I couldn't afford it at that time because I was still a teenager and I wasn't getting full wages. I was working menial jobs in unsatisfactory working conditions and I started to get involved with the wrong company and things like that. Eventually London became too much for me and I went home to my parent's house.
I was back home with my parents for a while, starting to get a job and go to work. Then there were these friends of mine who were coming to Bristol to visit some of their family, I tagged along and when I arrived it just felt like home. That's what the city of Bristol meant to me then. When I went back to Wolverhampton there was this sound system that I had been involved with, the family who ran it were moving to Bristol and so I went with them.
What was the name of the sound system?
Tarzan the High Priest. Though, over the years it changed its name to Studio 17.
Who were the main members?
It was a father and son affair. The sons were the ones who were running it really.
What were their names?
They were Thaws. The sons were Rupert and Roy Thaws and the father was Hector Thaws. We called him Tarzan and that's why the sound system became known as Tarzan the High Priest. It became the most popular sound system in Bristol at the time. Other sound systems were around back then but they weren't as popular.
Hector has a famous grandson doesn't he?
Yes, he has a famous grandson by the name of Adrian Thaws AKA Tricky. That's one of his grandsons.
This was all in the early stages of coming to England, people were going all over the country. The Midlands was too much of an industrial city for me but Bristol was perfect; it's a seaport and I like the sea. I had intended to get a job on a ship when I arrived so I got a job for nine months on a German schooner. I went to quite a lot of Europe and Canada on that but afterwards once I had come back I said, "that's enough of seamanship for me," and I started living back on the land. I became a family man, got married, had children and fell back in with the norm. I even went to college for a while to study.
What year did you get married?
1968.
And you went to college?
I went to college for a while and did a couple of O-Levels. I had ambitions to become a university student but it never worked out. It was too hard to maintain a family and study. It was all too much and then my marriage ended. Things weren't the same after that. It suddenly dawned on me that music wasn't a choice it was a necessity. I had to do it at all costs, to do it or die doing it. So I set out in that direction.
What performers did you get involved with when you moved to Bristol?
There were a lot of trad jazz bands in Bristol in those days. I would go to places where the local bands performed like The Cawardine's, The Corn Exchange and The Grand Spa Ballroom up in Clifton Village where a band called the Dennis Mann Orchestra were the permanent band. I met a jazz singer along the way, George Shervington, he was quite professional and did a lot of the cabaret performances here in Bristol with most of the well known bands of the day. He was a beautiful man, he was a friend, a brother and a father to me. I was privileged to be in his company. He used to take me to places where he used to perform and if I was given the opportunity to do a little singing myself then I would. By doing that I came to know a lot of the local musicians who were around the city at that time.
Before I met George Shervington I saw him on the TV. He was one of the first West Indian or Caribbean people I saw on the box. I was living in Wolverhampton at the time and then when I moved to Bristol I met him in real life and we became good friends. There was another man I met, this time in London, called Dudley Allsop who was also a television personality. He used to perform the Big Bopper Song on a show called the Take Five Special. I met him in London and he became someone I saw very often.
What performers did you come into contact with in London?
Some were Jamaican musicians who I had heard of when I was living in Jamaica. People like Sam Walker, Roy Burell, Joe Bundy and Joe Harriott. Some well-known Jamaican performers arrived in England after me like Owen Gray, Jackie Edwards, the trombone player Rico Rodriguez and Jimmy James and The Vagabonds. One of the first Jamaican musicians to have a band in London was Christie Scott. I can remember singing with his band at the Albert Hall at a concert at which Laurel Aitken was the star attraction. In Jamaica Eric Dean's Big Band who I had sung with broke up. Most of the members would go on to form The Skatalites. The trumpeter Eddie Thornton came to England and joined Georgie Fame and the Blue Flames. Eric Dean himself came to live in Manchester.
There were a lot of English musicians around, some were jazz players. In London I remember some talented musicians like the saxophonists Tubby Hayes and Ronnie Scott and the drummer Eric Gilanny. The band leader Billy Wood gave me my first opportunity to sing with a band in England. I also once sang with the blues band The Graham Bond Organisation at The Corn Exchange in Bristol.
Tell me about Laurel Aitken?
He taught me to play the piano. He taught me the boogie woogie and the twelve bar blues.
How did you meet him?
He was living across the road from a grand aunt of mine who had come over to England in the 1940s. That was how I met Laurel Aitken. The last time I saw him before he died he was performing in Bristol. I went on stage and did a song with him there. DJ Derek was at that as well.
You first moved to Bristol before the Bamboo Club was even set up, what was the music scene like then?
Yes, I was occasionally doing performances around town, just jamming. I didn't have a band but I just used to like singing in those days. I never thought of taking it seriously. I probably had the opportunity once to go to a recording studio but never bothered because I didn't like the deal. I didn't like anything about recording back then.
Tell me about The Rammers?
The Rammers were early Jamaican lads who came here from Jamaica and started up playing music.
What kind of music did they play?
Soul and a little bit of ska.
Who was in The Rammers?
Gersham Blagrove on lead guitar, Philip Badgersingh on drums, Peter [surname unknown] on rhythm guitar and Basil Russell on bass.
Were you singing on your own?
I was singing with a lad called Leroy Taylor. He used to be the main singer in the band really. I used to accompany him and sometimes do solo songs. We would perform at Caribbean and West Indian dos and some local clubs around the city. In the early years, back in the early 60s, I think we played a little gig down in what became Glastonbury festival. It wasn't a large crowd it at all.
Who did you share the stage with, which other acts played at that gig?
Nobody else played that year. It was just us. It wasn't even mentioned, nobody else knew about Glastonbury as they do today.
Did The Rammers set up that gig?
I cant even remember, I just know we were there. I wasn't too involved I was just on the sideline.
Tell me about Franklyn Big Six?
I sang with them sometimes, still nothing serious though. Frankie was a good friend of mine.
Who was in the band?
Frankie Fennell was an art student and multi-instrumentalist. He played saxophone and the keyboard. His brother Tony Fennell was on drums and Al Reed was on guitar. There were more people in the band but their names escape me. Al Reed later went on to be a presenter on BBC local radio. Another person I met along the way was Roger Bennett, the band leader of the Blue Notes jazz band, he was a really nice guy. He worked for BBC Bristol radio for many years.
For nine months in the late 80s or early 90s I also had a slot on a local radio show. I was the presenter of a program called the Roots Rockers show on Radio West. |The station's name subsequently changed to GWR but it's now called Heart 96.3. Originally it was the first commercial radio station in Bristol. The slot I took over was supposed to have been presented by a well known Jamaican producer and radio presenter called Mikey Dread [Mikey Campbell] but because he couldn't get a work permit in England he couldn't fulfil the position so the opportunity came to me instead.
What kind of songs did Franklyn Big Six play?
The ordinary blues standards and rock songs from the 60s and the flower power period. It wasn't even reggae in those days, just regular rock songs like Good Times by Eric Burdon, Itchycoo Park by The Small Faces, Fleetwood Mac, Rod Stewart, The Who. All those kinds of bands.
Did The Rammers do their own material?
No, it was all cover versions. No one was writing in those days. We were just doing covers of Wilson Pickett and Otis Redding.
What kind of venues were Franklyn Big Six playing?
Sometimes they did university gigs and those types of things. I sang with them quite a lot at the Bamboo Club too.
Could you tell me about what it was like when the Bamboo Club first opened?
It was the first social centre providing entertainment for Caribbean people. In those days the management had a committee who planned its development and it could be was quite formal – you couldn't go in there without a suit and tie! When I started to become more involved with the community I was instrumental in putting on one of the talent contests there, where a then little known singer by the name of Joshua Moses became the winner. The performers were backed by a reggae band from London called Matumbi. They were among the well known reggae bands playing around in those days and for a while became a part of the St Pauls festival. When Black Roots formed I wrote a couple of songs for them when they were in their early stages of being on the road.
Do you remember the riots?
I was right in the heart of it. I was just round the corner from where it all began. I didn't take any notice though I was just walking around with my hands in my pockets. I wasn't into all of that. However, I was in close contact with Peter Courtier who was then the senior race relations officer. I had known him since he was junior race relations officer. He was responsible for a lot of positive developments in the community. He was involved in the early stages of the Ink Works because a lot of community things didn't come through local politics, they came through the race relations board.
Politics didn't really creep into the community until after the riots. After the riots all kinds of outsiders came in and there was political this and political that. Before the community was mainly worried about the discrimination factor in finding jobs. I can remember the first race relations case coming to court in this country. It happened right here in Bristol at the Bristol Labour Exchange. That was the first case that came to court under the racial discrimination act.
Through Peter Courtier I became more involved with community work. We had an African dance group called Ekome who portrayed African dance and culture. There were a lot of things going on in culture and the arts for us at that time. At the Ink Works I was instrumental in setting up the first community library. One time I went up with Peter Courtier to London to purchase a set of Africa drums for the community. I was also involved in buying small equipment for learning about electronics.
It was when the community became politicised that I drifted away from things because I thought some of the people only wanted to make St Pauls into a political battlefield and I felt they wanted to make me more politically involved. I don't go in for that kind of thing. I was born for music, I wasn't born for politics.
Can you tell me about when you wrote some songs for Black Roots?
Well, they were a newly formed band and I was older and more experienced than them. They were just starting out together. My idea was that if they were developed they could do more to help the rest of the artists. I wrote two songs for them, Bristol Rock and The System. I had written The System before and performed it with Black Roots for a BBC community television program called Neighbours. It wasn't normal programming because we were given the opportunity to speak for ourselves and because of that I think it was quite successful. It's on the internet now named something like St Pauls in the 80s but it was originally named Neighbours. At the beginning of the program I did a poem, in the middle I did some singing and at the end I did another one of my poems.
Who was the band that you did the track Times Are Getting Harder with?
It wasn't a band really, it was individual local musicians. It was Joshua Moses on drums and perhaps Keyboard as well, Jack Wilson on lead guitar and Donovan Jackson on bass.
Where was that recorded?
Crescent Studios in Bath.
What was it released on?
Shoc Wave, it was a new label that was coming up out of the community. They were doing small pressings of songs.
Tell me about Right Track Studios?
I went up to Right Track Studios one day and met the producer there called Liam Henshall. I told him that I could record twelve songs in one hour. He said, "can you?" I said, "yes." Then a couple of days after that I came back in and we started laying down the songs. There was a keyboard player there by the name of Mikey Taylor who played for Black Roots. I played guitar and Mikey Taylor accompanied me. We put down those twelve songs in an hour. That was quite a shock. We managed it because I had all of my songs prepared before.
Liam Henshall lined up this thing with the BBC, which we did. Bob Locke who played the double bass for the Startled Insects played for us, as did a keyboard player called Ronald Green and my friend Glen Crookes did backing vocals. The program was later replayed as one of the six best acts coming out of the west country. I think that was in 1983.
What did the Startled Insects do?
They did film scoring as well as some music around the theme of nature. They have an album out called Life Pulse with all of the tracks on it based on nature themes.
Can you tell me about the inspiration for the song I am Free.
It was a song written for the people who I felt at that time were using me and trying to make me into a political scape goat. I came up with the song to make them understand. It was about me, myself, and my relationship with certain political influences within the community.
What about the inspiration for Natural Princess?
I just wanted to write a pure love song. A song without sex, without romance or anything like that. Just pure and clean. A pure love song. I set out to do that with Natural Princess.
Tell me about Farm Digging?
Well, Farm Digging is about growing up in Jamaica and spending time with my grandparents. It's about living through the experiences of that community. In the rural areas things are communal, whereas in urban areas they are more neighbourly. I was thinking back about those experiences and being there during the time for farming – digging up the land and planting – as well as all that comes with cooking – calabash, bamboo forks, using banana leaves as a table cloth. All that goes with the country life. Rural simplicity really.
What about the meaning of Jazzy Reggae?
That for me is a tribute to Bob Marley because all my heroes were alive during my time.
Were these songs ever released or used outside of the BBC?
No, they never got released anywhere but some were used on a BBC local program called RPM. This was a recording of me performing in the Right Track Studio in Redland.
Could you tell me about the songs you wrote for Delroy O'Gilvie?
Yes, that was when Black Roots split. Delroy O'Gilvie was going to Jamaica and he wanted some songs to record. He asked me if he could record some of mine, well, we came to an agreement. He went to Jamaica and did five songs of mine. I would have recorded them myself but at that time I wasn't where I wanted to be producing-wise. Since then I have become more skilful so I set out to record them myself.
Tell me about the Two Islands album?
I am someone who was born in another country but became an adult in this one. That album is about my English experience and my Jamaican roots.
Do you have any humorous anecdotes?
I remember one time I went with the Startled Insects to perform at a wedding reception over in John O'Groats. The rain fell all day and we were performing in a tent. We went over there to play for a friend of theirs and it just rained all day! What a day to get married.

Alex Cater (January 2012)