Bands 1982 - Onwards

PLEASE REFER TO THE DISCOGRAPHY SECTION FOR FURTHER INFORMATION ON MANY BANDS NOT LISTED IN THIS SECTION
The Wild Bunch (Sound system)
Featured Track
The Wild Bunch
The Look of Love
The Wild Bunch were a sound system outfit based in the St Pauls district of Bristol, England from 1983 to 1986. The group was renowned for playing sets that drew large crowds on the club scene and had performed shows as far away as London. They performed in soundclashes against other Bristol sound systems. The Wild Bunch's sound incorporated a wide and disparate variety of musical styles - an unusual thing at the time. Their shows included elements of punk, R&B and reggae, with a focus on slower rhythms and ambient electronic atmospheres that would become a cornerstone of the Bristol sound, more popularly known as trip-hop. They were a key member of what became the Bristol underground scene.
The Wild Bunch is perhaps best known for having been the first group of several notable British DJs and performers:
Robert Del Naja, Grant Marshall and Andrew Vowles, went on to form Massive Attack in 1987.
Tricky, also a part-time member of the outfit, performed with Massive Attack on their first and second full-length releases, Blue Lines and Protection respectively, before pursuing a successful solo career.
Nellee Hooper, who moved to London after the group's dissolution and worked as a producer and remixer for a number of major brands, including Madonna, U2, No Doubt,j Bork and others. He won the 1995 BRIT Award for Best Producer. He was also a member of Soul II Soul.

Other members included:
Miles Johnson, aka DJ Milo, who retired from the scene after The Wild Bunch.
Claude Williams, aka Willy Wee
In 2002, DJ Milo released The Wild Bunch - Story of a Sound System, a collection of songs that are representative of the music The Wild Bunch performed. The booklet included with the album contains an extensive history of the group, as well as pictures.
External links
PDF: ART AND SOUND OF THE BRISTOL UNDERGROUND by CHRIS BURTON and GARY THOMPSON (c) Tangent Books 2009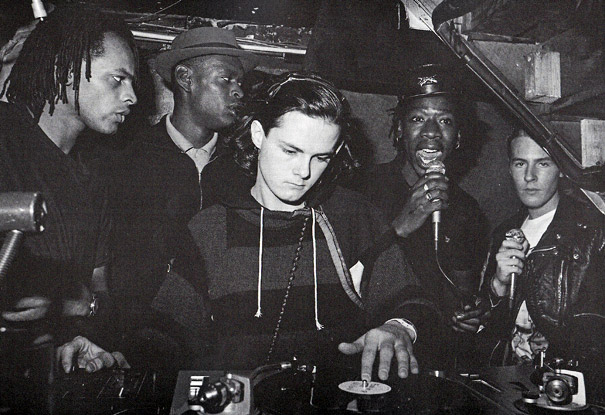 Photo Credit: Beezer