Bands 1982 - Onwards

PLEASE REFER TO THE DISCOGRAPHY SECTION FOR FURTHER INFORMATION ON MANY BANDS NOT LISTED IN THIS SECTION
The Third Eye Foundation
History and Biography
What came before
The Third Eye Foundation is Matt Elliott from Bristol, UK. In the early nineties, Elliott was an occasional member of fellow Bristolians Flying Saucer Attack and AMP. The name Third Eye Foundation first appears on Flying Saucer Attack's self-titled first album, where he receives credits on several tracks. As guitarist, drummer, programmer and viola player, he appears on several of AMP's early records, two of which are released on Elliott's own label, Linda's Strange Vacation (the name taken from an early Bristol band that featured many members that would later appear in bands like Crescent, Light, Philosopher's Stone and AMP).
1996
In 1996, The Third Eye Foundation debuts with the album 'Semtex' (Linda's Strange Vacation). It is described as "a startling collision of My Bloody Valentine guitar violence and drum'n'bass". It features layered guitars, hectic drum 'n bass rhythms, and tracks that could be described as illbient with beats. Though sometimes reminiscent of AMP's 'Sirenes', it is much darker, and steers away from the space-rock sound. It is entirely recorded on 4 track, using a Roland W30 workstation and guitar as central instruments. Across some of the - often noisy and texturally complex - tracks, second member Debbie Parsons adds her Elizabeth Frazier-esque vocals.
The album gets favourable reviews, and Third Eye Foundation tracks are submitted to various compilations, including the second part of Virgin's 'Macro Dub Infection' series, and releases on both Wurlitzer Jukebox and Enraptured.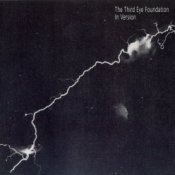 The next album, 'In Version' (Linda's Strange Vacation 1996), though released as a Third Eye Foundation album, consists of remixes of tracks by bands Matt's been involved with in some way: Amp, Hood, Crescent and FSA. It takes the 3EF sound into deeper experimental territory: waves of multi-layered noise roll by over the barely recognisable originals. It is to be the final release on Matt's own label.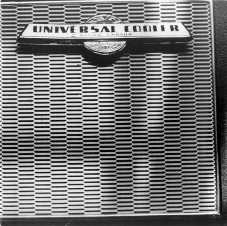 Next up are two singles: 'Universal Cooler', a 7" on the now defunct Bristol based label Planet (that also released several Movietone records), another experimental affair in the vein of 'In Version' based around a trip-hop beat; and 'Semtex', Matt's first release on UK label Domino Records. It is a savage drum & bass track, not unlike some of The Aphex Twin's (or even Squarepusher's) work, but without the cartoon-ish attitude.
1997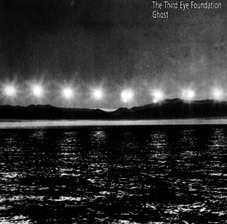 The 'Semtex' 12" and the following album, 'Ghost' (Domino 1997) have little or no guitar and amp noise and move deeper into sampler territory. Says Matt: "...I got into drum machines and technology and the sort of defining crowning glory of that was the discovery of the sampler and what could be done with it. The result of that was Ghost." The music is spookier and more haunting than before; the song titles pretty much tell it all: 'What To Do But Cry?' and 'I've Seen The Light and It's Dark' to name but a few. "While I was making Ghost, I wasn't really making it for humans. It seemed to me that there was like lots of people just hanging around. The whole experience was really strange."
'Ghost' is the first album to released in the U.S. by Merge, and the last album to feature Debbie Parsons as bandmember. She will resurface in 1998 with the album 'Inside Out Eyes' by her own band, Foehn.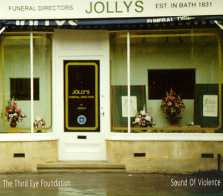 Matt concludes what he refers to as an 'disturbing and lo-fi' era with the release of 'Sound Of Violence' (Domino 1997), a four track single that is as destructive and disturbing as it's name suggests.
'Ghost' gets good reviews, and people on both sides of the Atlantic start paying attention. Matt does a remix for Bowery Electric's 'Vertigo' album, the first of what is to become a steadily growing list of remixes.
After touring the UK and Belgium with Hood, who's 'Useless' single he has produced, he starts works on the next album. Frustrated by W30's limitations, Matt gets himself some new hardware: "Then I got a bigger, fatter sampler, the biggest and fattest you can buy and 'You Guys Kill Me' is the result of that; for once in my life I was given absolute free range, cause I have so much memory. I never wanted to be in the situation again where you stay: 'shall I sample this or that'...".
1998
In the meantime, Fat Cat Records release a Third Eye Foundation track on the first installment of their split series 12"'s. Original intended as a Third Eye Foundation single, 'There's no end in sight' is a 12 minute remix of an original track by fellow Bristolians KS Kollective, who Third Eye Foundation shared a split 7" with earlier in 1997. It starts out as an experimental drum 'n bass track, half way through changing into an atmospheric guitar based song, reminiscent of the sound of the first album. "Sliced-off guitar drone and tape-loop twisted into a panic-space of sub-bass rumbles, scuttling beats and writhing sirens. 6 minutes in the track mutates into a mellower crawl of picked guitars and loops, pastoral atmospherics", according to the Fat Cat press release.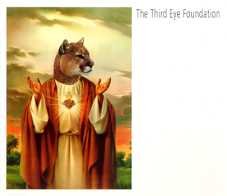 In october of 1998, Domino release the single 'Fear Of A Wack Planet', a big wave of a song, choir-heavy, pointing in a more diverse direction for the following album, 'You Guys Kill Me'. Although still occasionally based around drum 'n bass rhythms, it has more varied influences. 'In Bristol with a pistol' is pure trip-hop, while 'For all the brothers and sisters' could have been an outtake from 'Ghost'. In general, 'You Guys Kill Me' is described as a "warmer" album, less harsh and noisy than previous releases, while still dark and eerie in mood.
1999
Matt attributes his diverse sound to the record store where he works: "I've been working there for seven years, mainly because the owner knows everything about every record ever released. It is really amazing how he has played me all this music over the years. If it wasn't for him, I would be making Enigma records," Matt admits.
After the release and tour for 'You Guys Kill Me', it is silent around Matt for a while. Apart from the second single from the album, 'In Bristol with a pistol', only remixes see the light of day. Some of those point to a yet another change in sound, most noticeably the remix of Yann Tiersen's 'La Dispute'. A quiet, tragic song built around a piano riff and a voice loop, that will later resurface, in a totally reworked version, as 'Lost' on the following album, 'Little Lost Soul'.
2000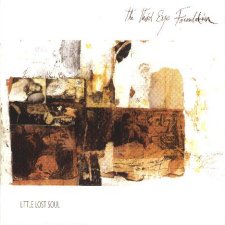 In the first month of the new millennium, Matt returns with a new single, 'What Is It With You', and soon after, the album 'Little Lost Soul'. A beautiful album of mood and ambience, it displays the diversity of drum & bass interwoven with subtly looped and treated vocals. There is more accent on melody, and the highpoint is the centre track 'Lost', incorporating acoustic guitar, piano and sweeping choir voices. He calls it his most personal album yet.
"I don't think this LP is less spooky; it's definitely less abrasive, largely because I hear enough noise in every day life, I wanted to make a 'beautiful' record. Something a bit sombre, something to melt hearts; that was the intention. Whether or not that is the case I guess I'll find out. This is why I'm nervous."
2001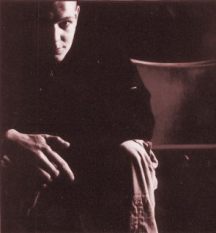 And then Third Eye Foundation is finished. Early 2001, Domino release a collection of Third Eye remixes, the coda of a five year trip: "some parts feel like the ultimate Central European-located spy film, some parts are like Middle-Eastern market-places, and some parts are like nowhere. Matt, wherever you are, come back soon." Matt moves to France and starts working on new material, post-3EF.