Bands 1982 - Onwards

PLEASE REFER TO THE DISCOGRAPHY SECTION FOR FURTHER INFORMATION ON MANY BANDS NOT LISTED IN THIS SECTION
The Brilliant Corners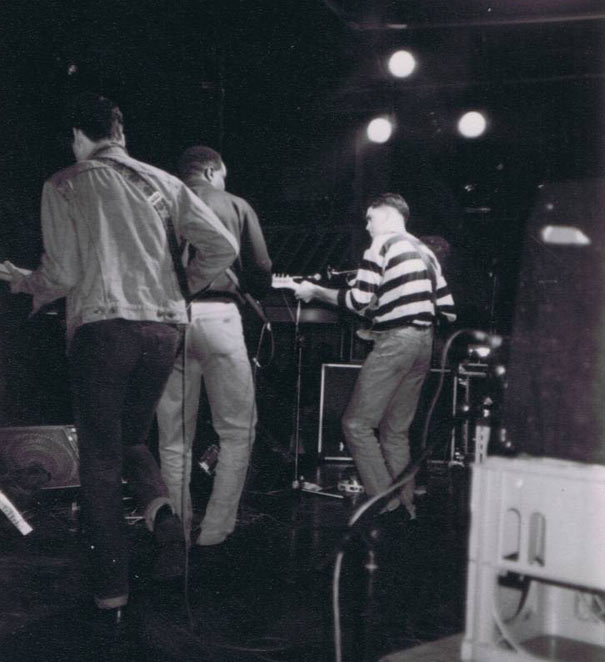 The Brilliant Corners hailed from Bristol & lasted a decade, 1983-93, the pillar to post members being Davey Woodward (singer/guitarist/writer), Chris Galvin (bass) & Bob Morris (drums). Various members helped complete the line-up along the way, most notably being Winston Forbes (guitar) who was there at the start & Dan Pacini (trumpet). The Brilliant Corners initial sound was something-abilly but with so many prefixes given there isn't the space to list them here.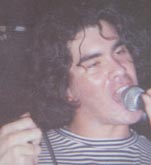 Davey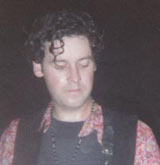 Chris
Their first release was at the start of 1984 a fast, stomping, yawp 'She's Got Fever'. Only 500 pressings were made & the band say they wrecked a lot of them with their D-I-Y not being up to much & some covers getting glued to the actual record. Two more singles followed that year, 'Big Hip' coming out in May, it was in the same vein as the previous release but you had to wait until midway through the song before the beat was cranked up to top gear. 'My Baby In Black' saw the band get bigger, well it was their first record to be released as a 12". Out in October this was to be the last single release for well over a year, but gave a taster that not-so-fast & more melodic songs were to come.
Which 'Growing Up Absurd' a 6 track mini-album was to prove, this was their only release of 1985. Although Dan was missing from this recording, it certainly bridged the gap of the sound of what had been released & the sound of what was to come. The title track was probably the stand out song with it's catchy tune, prominent bass line & Davey's observational lyrics.
The spring of '86 saw the release of 'Fruit Machine' ep, four great tunes which included the 'classic' 'Meet Me On Tuesdays'. The other stand-out track being 'Jim's Room'. The band certainly arrived on the jangle-scene a few months later with their 'What's In A Word' mini-lp. Eight great slices of pop which contained possibly their most famous track 'Brian Rix', or maybe infamous, as it became a weight around the band's neck as they struggled to shrug off the jangle label as their music moved on. It was re-recorded & released as a 7" inch only in aid of Mencap. October saw the release of 'Delilah Sands', another single overflowing with catchy tunes.
By now The Brilliant Corners were one of the main players on the Indie scene & in 1988 they were to release what many claim to be a masterpiece. As a taster, 'Teenage' was released in March just to warn the world what was about to be unleashed. Then in May their first full length album 'Somebody up there Likes Me' hit the shops. Sharing one full wall of Tower Records on Piccadilly Circus with The Sugarcubes latest. A dozen songs full of great tunes & equally as good lyrics, & quite faultless from start to finish. During the Autumn the record for longest song title was attempted with 'Why Do You Have To Go Out With Him When You Could Go Out With Me?'. Also 'Everything I Ever Wanted' lp, a compilation of 'Growing Up Absurd' & 'Fruit Machine' plus two bonus tracks were released.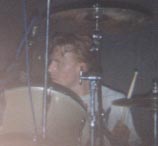 Bob


Winston
Seven months of vinyl hunger followed for fans until 'Joyride' was released to quell their famine in May 1989. The sound of guitars was still there but the rhythm section was much more prominent. After the critical acclaim for 'Somebody...' this was a brave decision by The Corners to change their sound. But this seemed to be a theme throughout their existence. Never scared to change a winning formula. Or maybe The Brilliant Corners is the winning formula. The year ended with a tour & a new guitarist. Phil Elvins had joined the band due to Davey breaking his arm. This was no temporary measure as Phil continued to be part of the band. Giving Davey chance to whaff his arms around on stage while singing.
'Love It I Lost It' hit the record shops in March 1990 & as previous releases changed from song to song this seemed to change from verse to verse. This was a stand alone single as if to fill the gap & have a tour before 'Hooked' was released in the Autumn. Hooked was greeted with mixed opinions but what was new there. 'The Pope The Monkey & The Queen' preceded it as a taster, but one of the standout tracks if not the best on the long player must be the acoustic 'Positively Lips'. During it's recording the band were back down to a four-piece as Winston left the band, & Davey having to pick the guitar up again.
'Creamy Stuff' was released the following year, a compilation charting the bands history in A-sides & some B-sides. A great addition to any fans collection who may of missed out on the early limited releases, but the odd classic song from previous LPs wouldn't of been frowned upon if included, or maybe even a couple of unreleased numbers. The band didn't disappoint though & released it's namesake on VHS showing all promos for the singles (plus a diy shoot for Teenage) & the band being very natural if not the World's most talented presenters in between songs.
As time passed it seemed that The Brilliant Corners had concluded their charity to the DJs turntable. Just the odd mini-tour teased the fans that they were still together. Then in 1993 'A History of White Trash' was released. Paul Sandrone was now part of the gang (replacing Phil) & as well as playing guitar added plenty of backing vocals. The guitar sound was back with a very mature feel. 'I Like It Here' possibly summing up the history of The Brilliant Corners sound. Sounding very old Brilliant Corners in a very new Brilliant Corners way. The author saw the band at The Princess Charlotte the day the Grand National was cancelled never to see them again.
Davey & Chris resurfaced as The Experimental Pop Band in 1995. That band still exist today. But tragically in 1998 Chris was diagnosed with terminal cancer & died on December 22nd of that year.
Seven years pass since The Brilliant Corners last release & it's like stepping back in time. Vinyl Japan release the BBC Sessions of The Brilliant Corners, 20 songs many unreleased dating from 1984 to 1987.
This site is dedicated to The Brilliant Corners & their music. Although I'd like to particularly dedicate it to the memory of Chris Galvin who along with the other Brilliant Corners gave us some great days out & happy times only for his life to be cut tragically short.
Further information can be found at www.thebrilliantcorners.co.uk
Discography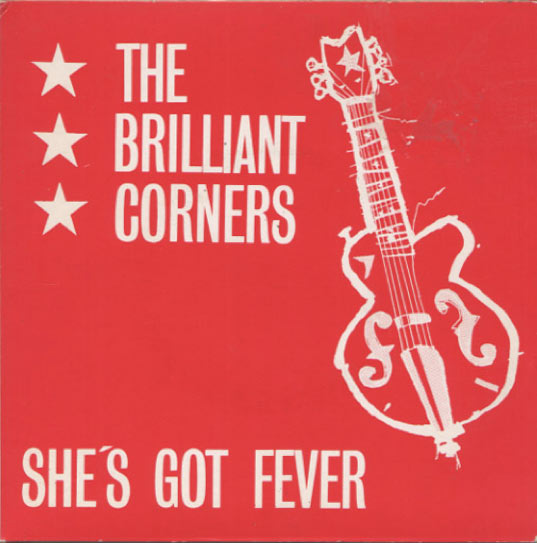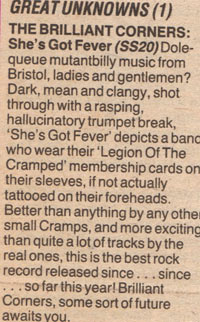 SHE'S GOT FEVER
(March 1984 SS21-SS20 7")
Track Listing: She's Got Fever, Black Water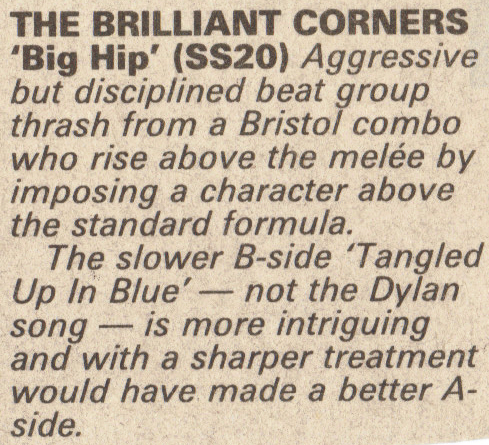 BIG HIP
(June 1984 SS22-SS20 7")
Track Listing: Big Hip, Tangled Up In Blue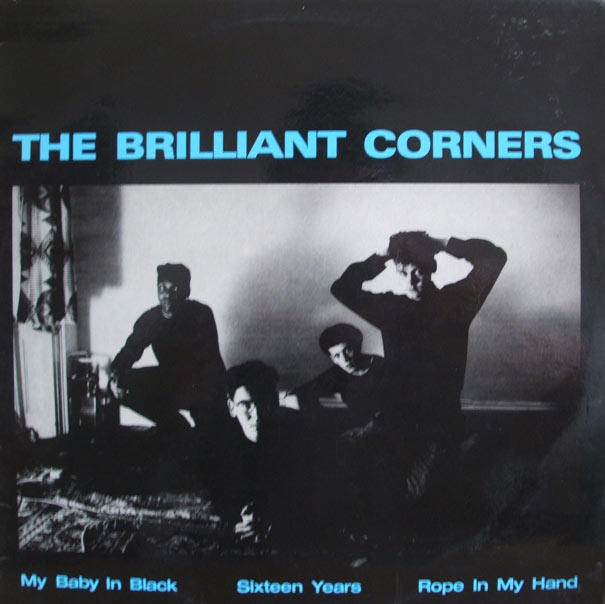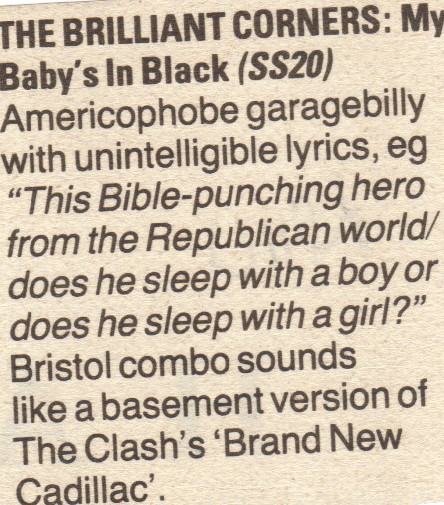 MY BABY IN BLACK
(December 1984 SS23-SS20 12")
Track Listing: My Baby In Black, Sixteen Years, Rope In My Hand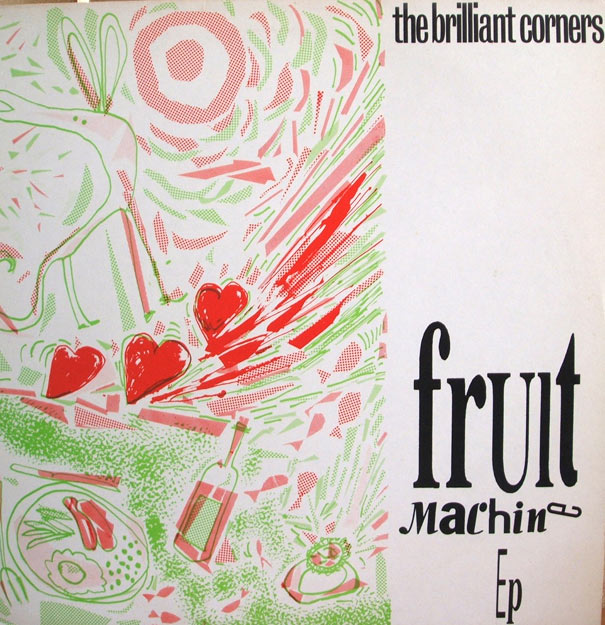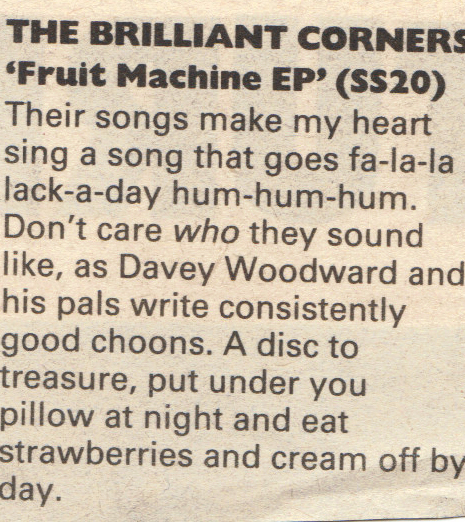 FRUIT MACHINE
ep (March 1986 SS25-SS20)
Track Listing: Meet Me On Tuesday, Jim's Room, Everything I Ever Wanted, The Funniest Thing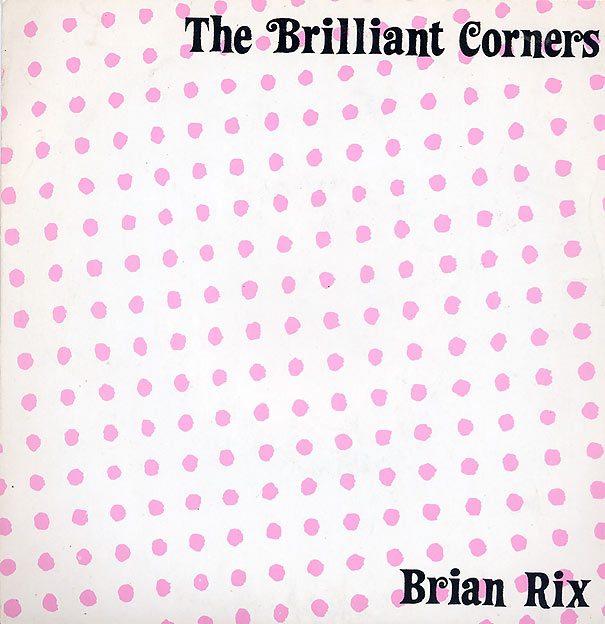 BRIAN RIX
(April 1987 SS27-SS20 7")
Track Listing: Brian Rix, Trudy Is A Squeel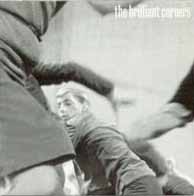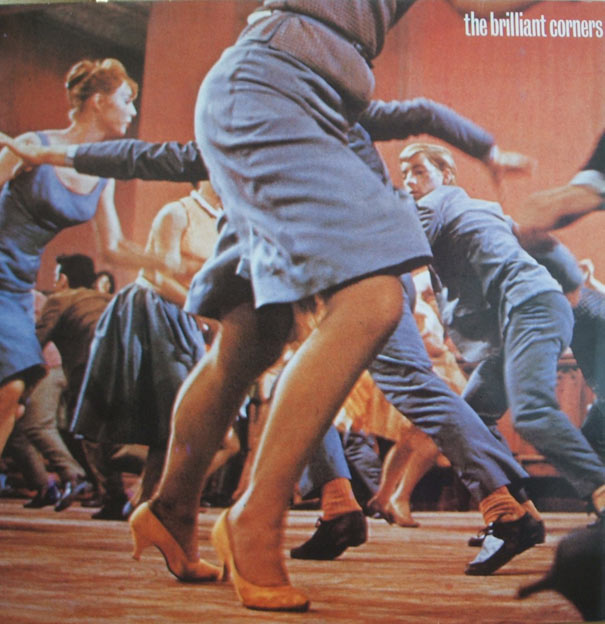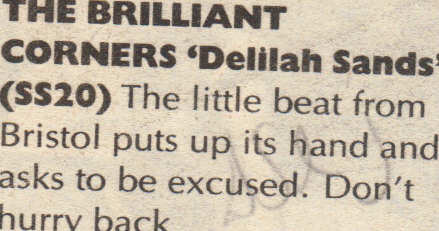 DELILAH SANDS
(October 1987 SS28-SS20 7"/12")
Track Listing: Delilah Sands, Is Anybody Home, Please Please Please (12")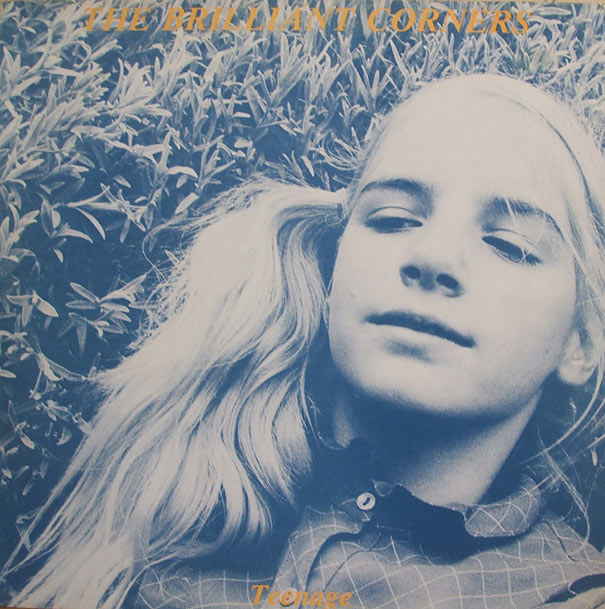 TEENAGE
(March 1988 MCQ1-MCQUEEN 7"/12")
Track Listing: Teenage, I Don't Want To Talk To You, How Embarassing To Dance Like That (12")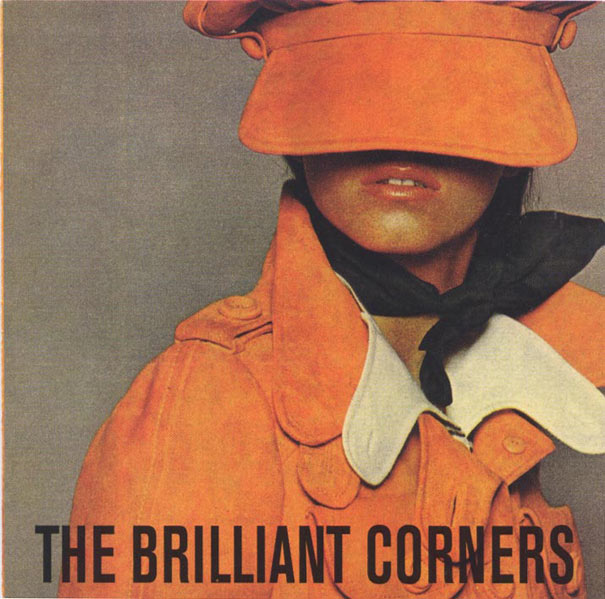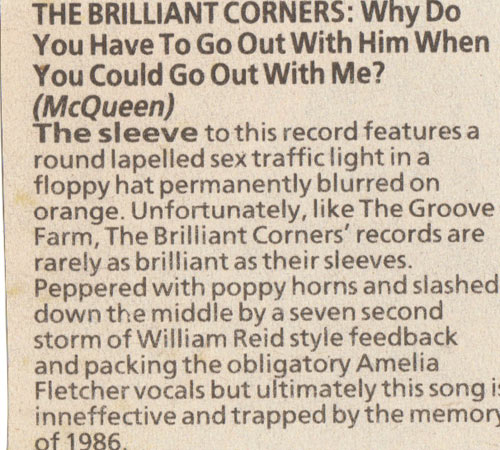 WHY DO YOU HAVE TO GO OUT WITH HIM WHEN YOU COULD GO OUT WITH ME?
(October 1988 MCQ2-MCQUEEN 7"/12")
Track Listing: Why Do You Have To Go Out With Him When You Could Go Out With Me?, Shangri La, Things Will Get Better (12"), Goodbye (12")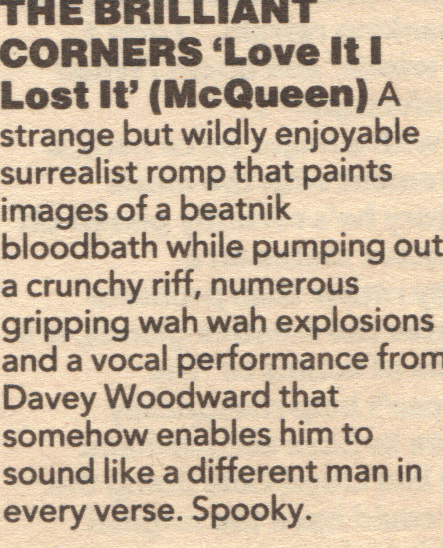 LOVE IT I LOST IT
(March 1990 MCQ3-MCQUEEN 12")
Track Listing: Love It I Lost It, White Gates, I Cried, Loves Like This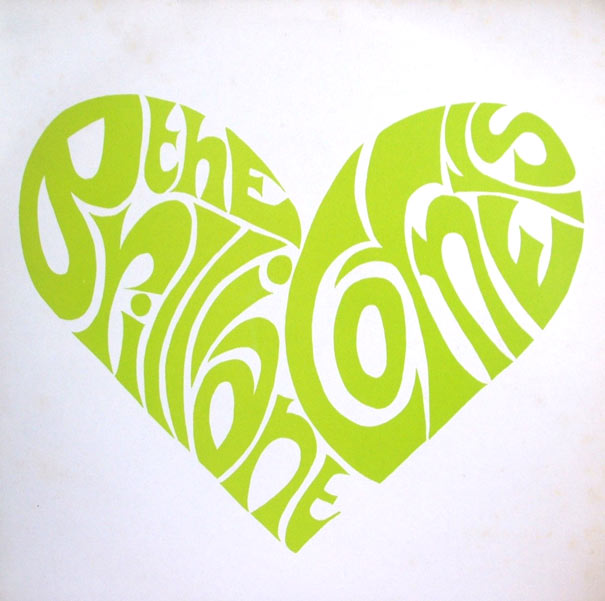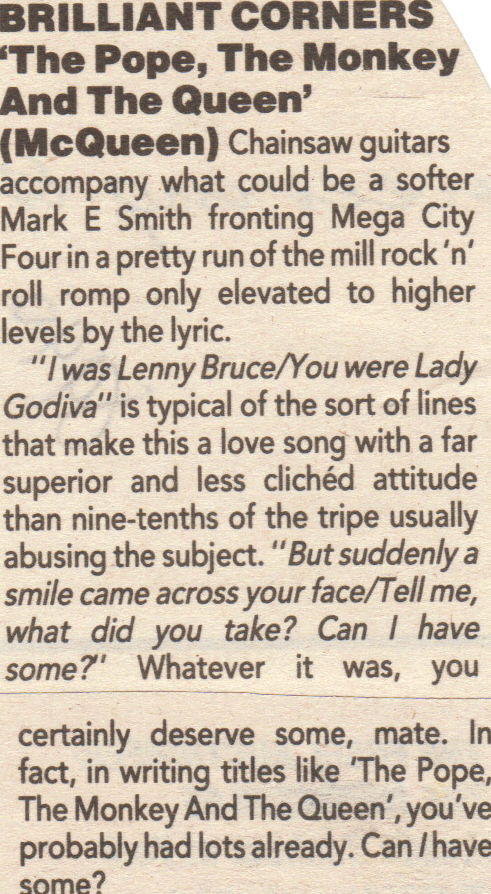 THE POPE THE MONKEY AND THE QUEEN
(September 1990 MCQ4-MCQUEEN 7"/12")
Track Listing: The Pope The Monkey & The Queen, Ghost Of A Young Man, When The Blossom Falls (12"), Silias (12")
The 7" inch has a red loveheart cover, & the 12" a green loveheart cover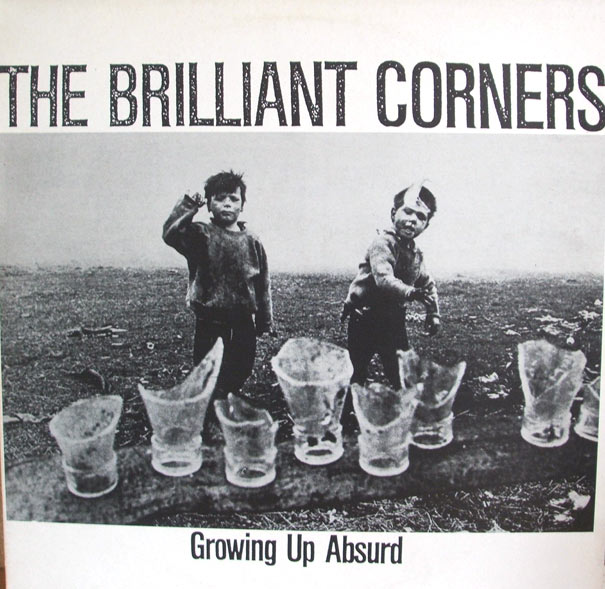 GROWING UP ABSURD
(November 1985 SS24-SS20)
Track Listing: Rambling Rose, A Girl Called Property, Growing Up Absurd, Southern Mystery, One Of These Days, Mary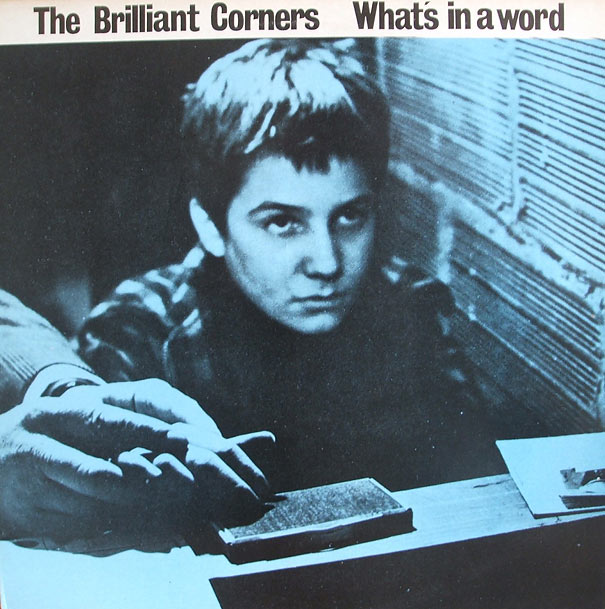 WHAT'S IN A WORD
(December 1986 SS26-SS20)
Track Listing: Laugh I Could Of Cried, Brian Rix, I Never Said That, Delirious, A Very Easy Death, Sweet Brendan, Egotistical Me, Boy And A Cloud.
Re-issued in June 1988 exactly the same except for a red cover instead of blue on MCQLP2-MCQUEEN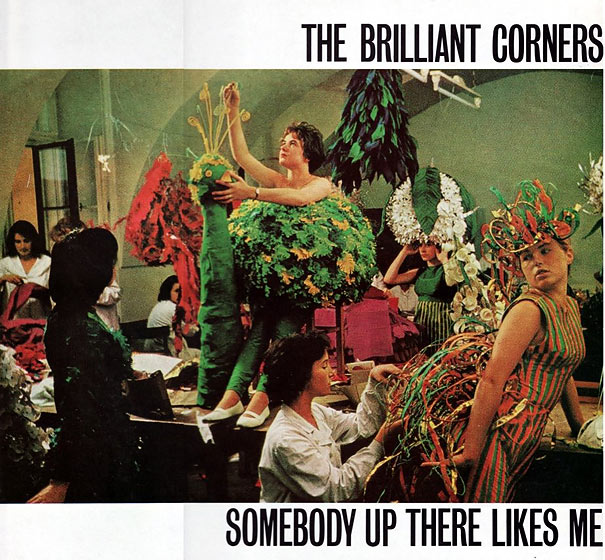 SOMEBODY UP THERE LIKES ME
(May 1988 MCQLP1-MCQUEEN)
Track Listing: Somebody Up There Likes Me, Teenage, Friday Saturday Sunday Monday, Shes Dead, Never A Young Girl, Oh!, Your Feet Never Touch The Ground, Father Like Son, Trust Me, Forever, I Can't Wait That Long, With A Kiss
Re-issued in 1994 on CD for the Canadian market (PFTP-BC1 PEARLS FROM THE PAST) with the same tracklisting as the 1988 release plus Singles A's & B's;
Sixteen Years, Meet Me On Tuesdays, Jim's Room, Brian Rix, Trudy Is A Squeal, Please Please Please, Delilah Sands, I Don't Want To Talk To You, Love It I Lost It, The Pope The Monkey & The Queen, The Ghost Of A Girl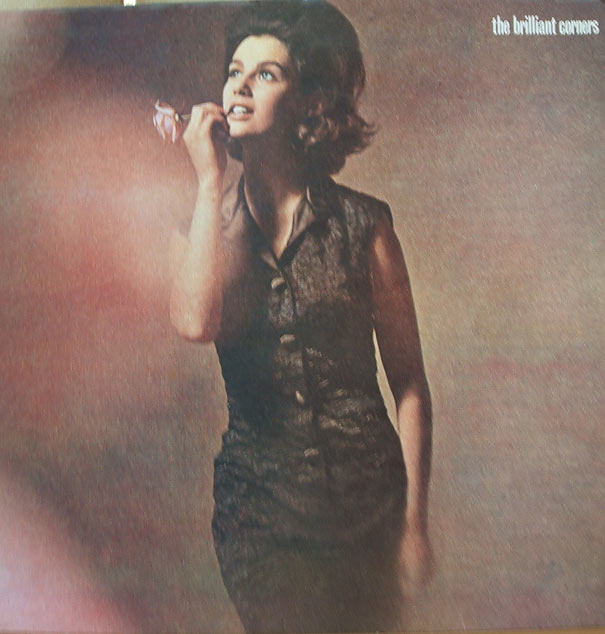 EVERYTHING I EVER WANTED
(November 1988 MCQLP3-MCQUEEN)
Track Listing: Rambling Rose, A Girl Called Property, Growing Up Absurd, Southern Mystery, One Of These Days, Mary, Meet Me On Tuesday, Jim's Room, Everything I Ever Wanted, The Funniest Thing, Under The Bridge, Trudy Is A Squeel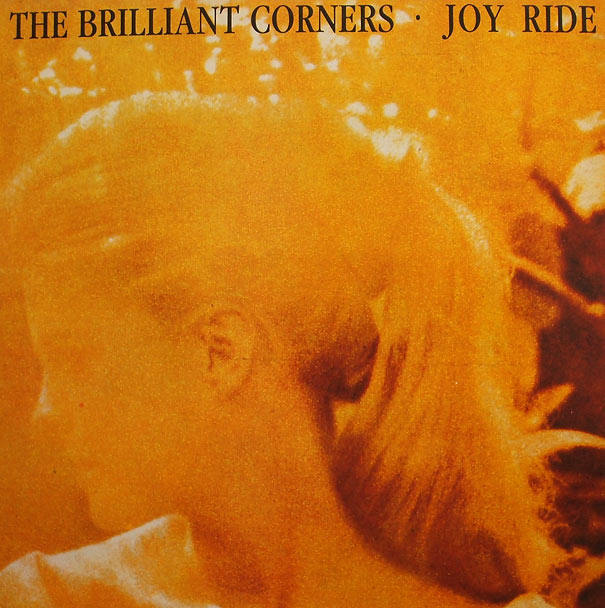 JOYRIDE
(June 1989 MCQLP4-MCQUEEN)
Track Listing: You Don't Know How Lucky You Are, Emily, This Girl, Nothing, Grow Cold, Hemingway's Back, I Didn't See You, Accused By The Angels.
Re-issued in 1995 on CD for the Canadian market (BOE-002 BLISS OUT ENTERPRISES) with the same tracklisting as the 1989 release (the cover is same as Why Do You...) plus Bonus Tracks;
Why Do You Have To Go Out With Him When You Could Go Out With Me?, Shangri La, Things Will Get Better, Goodbye, Ghost Of A Young Man, When The Blossom Falls, SS20 Collector's Corners: She's Got Fever, Black Water, Big Hip, Tangled Up In Blue, My Baby In Black, Rope In My Hand, Everything I Ever Wanted, The Funniest Thing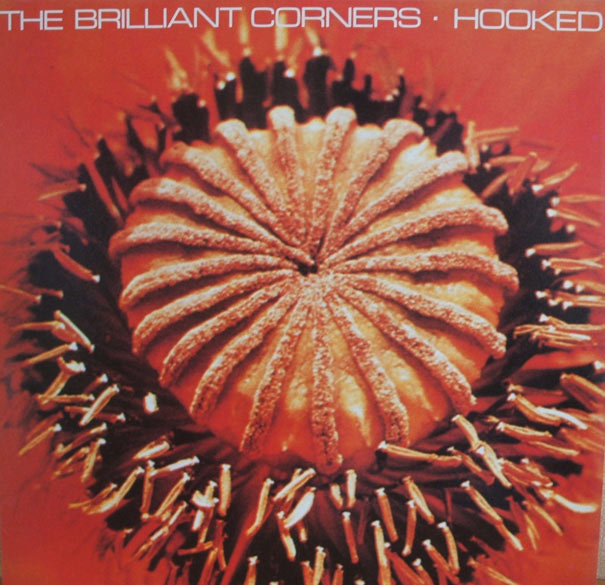 HOOKED
(Oct 1990 MCQLP5-MCQUEEN)
Track Listing: Long Long Way To Go, Where Are The Supremes Tonight, The Pope The Monkey & The Queen, Sandy Knows, Gone, Positively Lips, Sam, Desperate Situation Blues Song, Heaven Inside Her, Take The Gun, Subtle As The Bomb, Love Is Over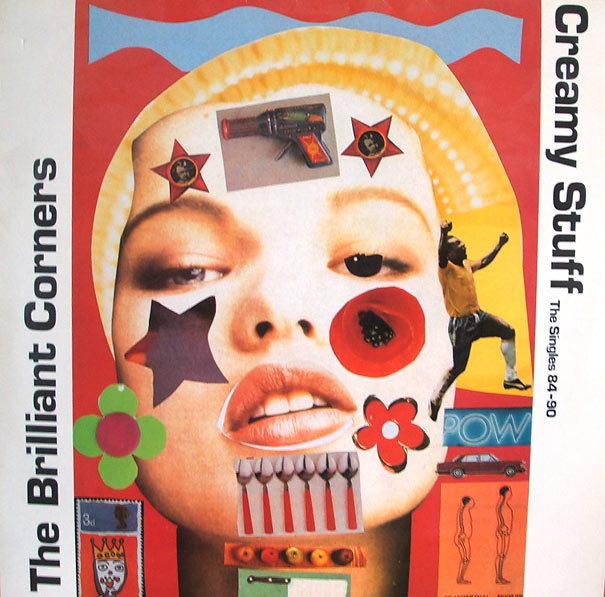 CREAMY STUFF
the singles 84-90 (1991 MCQLP6-MCQUEEN)
Track Listing: She's Got Fever, Tangled Up In Blue, Big Hip, My Baby In Black, Sixteen Years, Meet Me On Tuesdays, Jim's Room, Brian Rix, Trudy Is A Squeel, Please Please Please, Delilah Sands, Teenage, I Don't Want To Talk To You, Why Do You Have To Go Out With Him When You Could Go Out With Me?, Shangri La, Love It I Lost It, The Pope The Monkey And The Queen, Ghost Of A Girl (cd)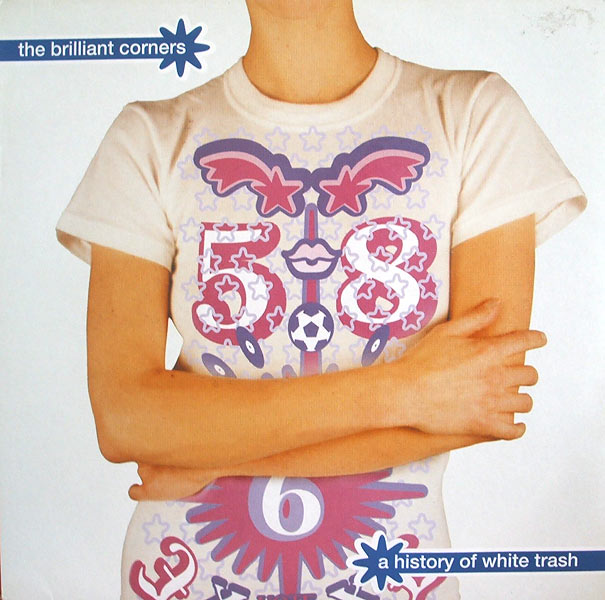 A HISTORY OF WHITE TRASH
(March 1993 CMP5-CHEESEY)
Track Listing: Get It Up, Around The Bend, You Make The Days Seem Longer, Death Of A Protest Singer, I Like It Here, Gushing, Electric Slam, La, Jukebox Junk, He Looks To Be With You, Closer, Always On A Sunday, Electric Slam No.6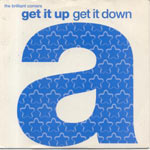 Also included with the LP version was a 7" featuring Get It Up, Meet Me On Tuesday (folk version) 7CMP5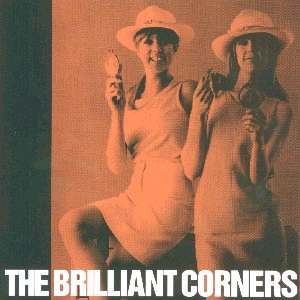 BBC SESSIONS
(November 2000 asklp117-VinylJapan)
Track Listing: What Can I Do?, Sweet Brendan, I Never Said That, Happy Capital, Arlington Villas, Would It Be Sad?, Anticipation, Trust Me, Oh!, Please Please Please, I'll Never Be The One To Break Your Heart, Teenage, Honey Whispers None, Across The Border, Nine Out Of Ten Unbelievers, Hidden Snakes, Tangled Up In Blue, Sixteen Years, My Baby's In Black, Trash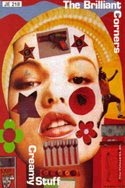 CREAMY STUFF
(1991 - JE218 Jettisound VHS)
Videos: My Baby In Black, Brian Rix, Delilah Sands, Teenage, Why Do You Have To Go Out With Him When You Could Go Out With Me?, Love It I Lost It, The Pope The Monkey And The Queen

She's Got Fever
Revenge Of The Killer Pussies
(1984 GRAM17 - Anagram Records)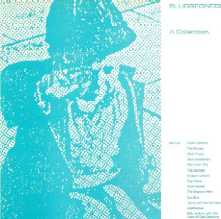 Song
Bludgeoned : A Collection
(1986 BLUD1 - Bludgeoned Records)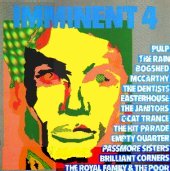 Trudy Is A Squeel
Imminent 4
(1986 Food Records)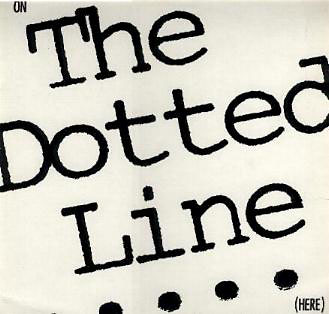 Everything I Ever Wanted (live)
On The Dotted Line (Here)
(1987 EE3530 - EMI Records)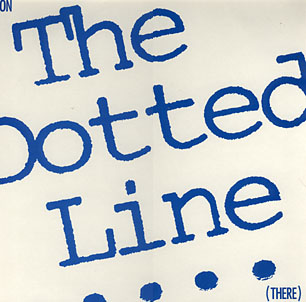 Bet She's Gonna Go (live)
On The Dotted Line (There)
(1987 EE3531 - EMI Records)
Brian Rix
Indie Top 20, Vol.2
(1987 TT02 - Beechwood Music)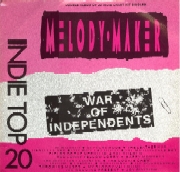 Delilah Sands
War of Independents
(1988 TT03 - Beechwood Music)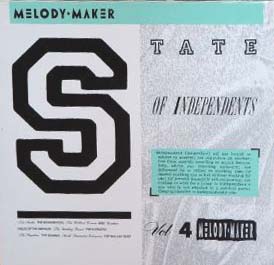 Teenage
State of Independents
(1988 TT05 - Beechwood Music)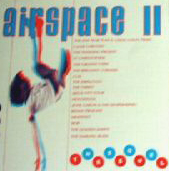 Where Are The Supremes Tonight?
Airspace II (The Sequel)
(1990 BREAK LP3 - Breaking Down Records)

Drive My Car
Revolution No9
(1991 Pax Records)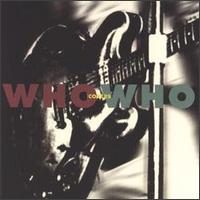 The Good's Gone
Who Covers Who
(1994 Cargo)