Posts Tagged 'vibes'
Thursday, August 1st, 2013
Brilliant Vibes album review from a Dutch Reggae magazine:
http://www.reggae-vibes.com/rev_sin/vi-remin.htm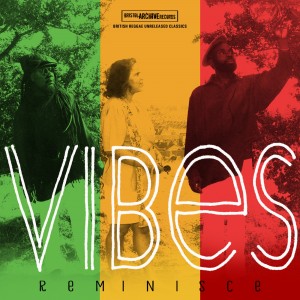 Tuesday, November 6th, 2012
Vibes Album 'Reminisce' set for release in the spring of 2013.
Recorded in 1990 but never mixed and therefore another unreleased British Reggae classic. The album features three brilliant vocalists from St.PAULS, BRISTOL, UK – Popsy Curious
…
, Veronica Morrison aka Veereal and Winston Minnott from Cool Runnings.
Track listing:
1. My Love
2. My Love (Dub)
3. Jah Hold Up The Rain
4. Jah Hold Up The Rain (Dub)
5. Reminisce
6. We Must Go Home (Jah Jah Children)
7. Judgement On Creation
8. Judgement On Creation (Dub)
9. Hurting So Bad
10. Sell Out
11. Sell Out (Dub)
12. Tribulation
Bonus Tracks:
13. We Must Go Home (Steve Street Mix)
14. Jah Hold Up The Rain (Steve Street Mix)
15. My Love (Steve Street Mix)
The album has been mixed by Dave Sandford who has previously completed some remixes for Black Roots with the exception of the three bonus tracks which are mixes completed by Steve Street aka Doug The Dub
More news soon a CD and Digital release coming your way via www.bristolarchiverecords.com – MORE CLASSIC BRISTOL VIBES