Shoes For Industry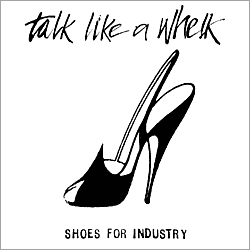 Featured Track

Shoes for Industry
Talk Like A Whelk
Invasion Of The French Boyfriends
THE WAR OF THE POTATOES
FEAR OF WAGES
INVASION OF THE FRENCH BOYFRIENDS
JERUSALEM
DEPILATION
SHELL SHOCK
VIOLENT STABBING WITH A KNIFE
THE CHANGELING
TALK LIKE A WHELK
Originally released in 1980 on Fried Egg Records.
They used to play a dodgy pub called The Old Castle Green, Bristol and the singer wore an exploding brain wig. They were dead scary and you couldn't argue with them. They owned their own building and they had the best parties in town. Paul B Davies is often at Edinburgh Festival and writes for radio.
The Line Up
Vocals, Saxophone: Bassett Davies
Drums,Syndrum: John Schofield
Guitar: Andy Boat
Guitar: Tim Norfolk
Bass: Steve Lonnen
Keyboards, Violin: Lazlo
Recorded on the Ronnie Lane Mobile at The Crystal Theatre Warehouse, Bristol.
Engineer Bob Potter assistant Harvey Webb, overdubbed and mixed at Sound Conception Bristol by Ken Wheeler
Produced by Shoes For Industry and Ken Wheeler

Shoes recorded their 'talk like a whelk' album backing tracks at the Crystal Theatre Victoria Street warehouse using Ronnie Laine's mobile 16 track recording studio built into an Airstream Trailer, almost too beautiful for the streets of Bristol.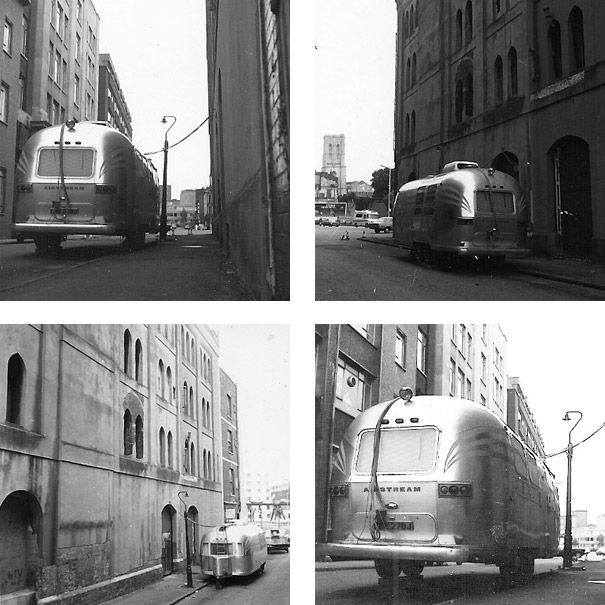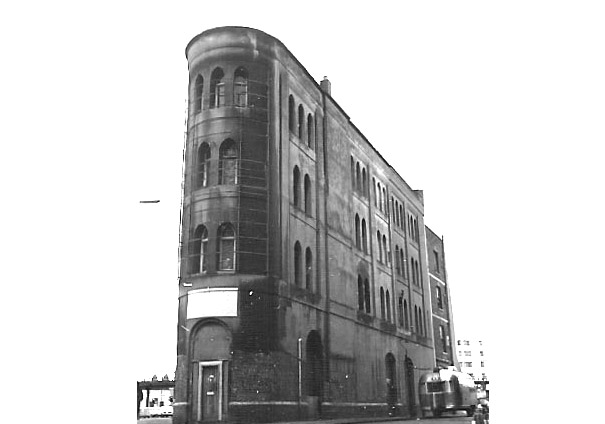 SpendARC171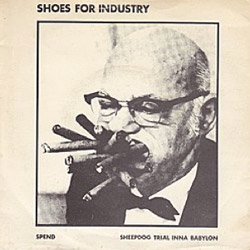 Spend
Sheepdog Trial Inna Babylon
Originally released in 1980 on Fried Egg Records
Recorded at Sound Conception Studios by Ken Wheeler
Remastered by Steve Street April 2010
LaughbeatARC172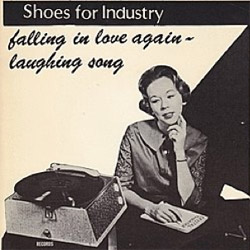 Laughbeat
Can't Help It - Falling in Love Again
Originally released in 1979 on Fried Egg Records
Recorded at Sound Conception Studios by Ken Wheeler
Crystal Theatre presents Shoes For Industry
Remastered by Steve Street April 2010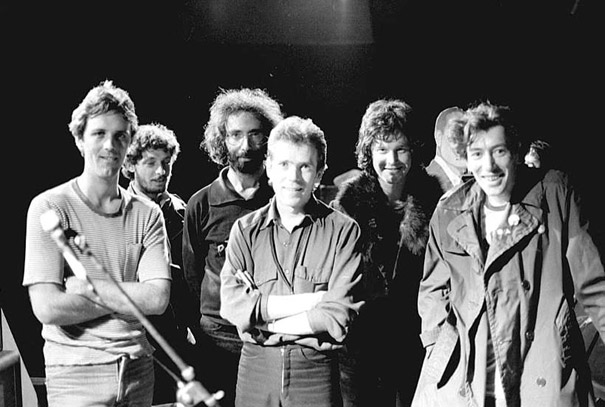 Picture by John Spink