Shoes For Industry
Interview
The second assignment for my newly purchased 'interviews' cassette recorder. A long walk up to the leafy avenues in Clifton and entry into a palatial pad, but at this point normality ends. I was in this situation thanks to a chance meeting with this ordinary enough chap at the Granary the night before, he said something about playing for a group called Shoes for Industry, so an interview was arranged. Little did I know that I'd acceded to deal with a collection of the looniest individuals that any aspiring journalist is ever likely to come across. Discussion of musical/lyrical content, influences, favourite cafes and all the usual stand-bys were the signal for loud guffaws, so pre-planned questioning was out.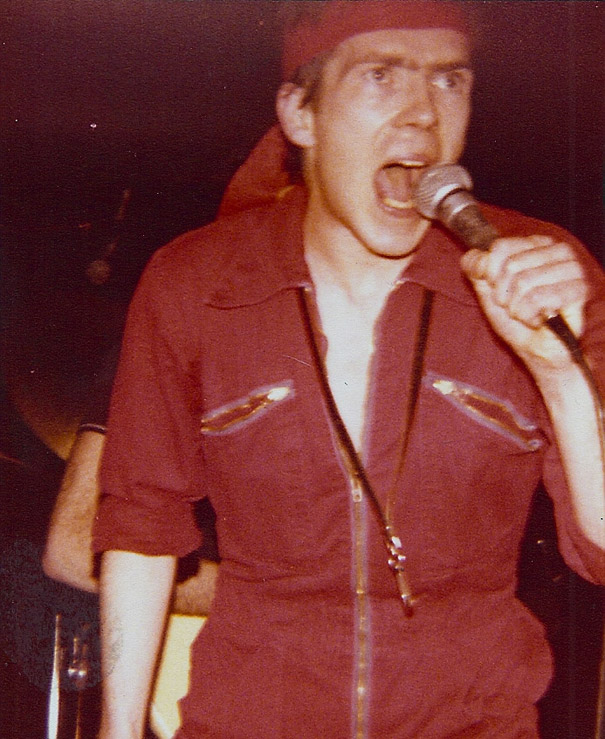 More important topics were what constituted "the Elaine Page mould" the Club Sandwich Incident and, perhaps understandably, shoes. These were remarked upon when Paul Davis (vocals, guitar and sax) commented on how his preferences had influenced the course of his career, and how my choice would adversely affect my own. Following the E.M Forster principle of "there is a pair of shoes which best reflects the individual spirit and will be a crucial aid to life-chances. Forget gurus, enlightenment is at your feet!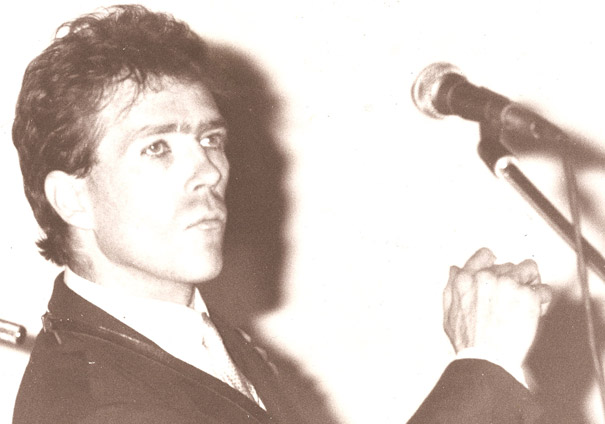 The greatest show of sartorial unity was the sanyassin-like all-red garb of John Schofield (drums/syndrum), never off-duty like the others, although Andy (Boot) Leighton (Guitar) retains his 'professional' Doc Martens. They come in useful for his work as Administrator for the Crystal Theatre, and were also handy in the past when he edited the re-born International Times. Funnily enough I'd called round to his flat in London a few years back to discuss the possibility of being a regional correspondent, but inevitably he wasn't in. Another coincidence was that the recent SFI mini-tour of Holland and Germany was arranged by the same agent my own band were planning on using. Apart from the hassles at the last gig in Rotterdam the tour was a success and the lads found the identity/fashion confusion of some of the German audiences most intriguing. For John the punks there were just 'hippies with extremely radical hair-cuts.'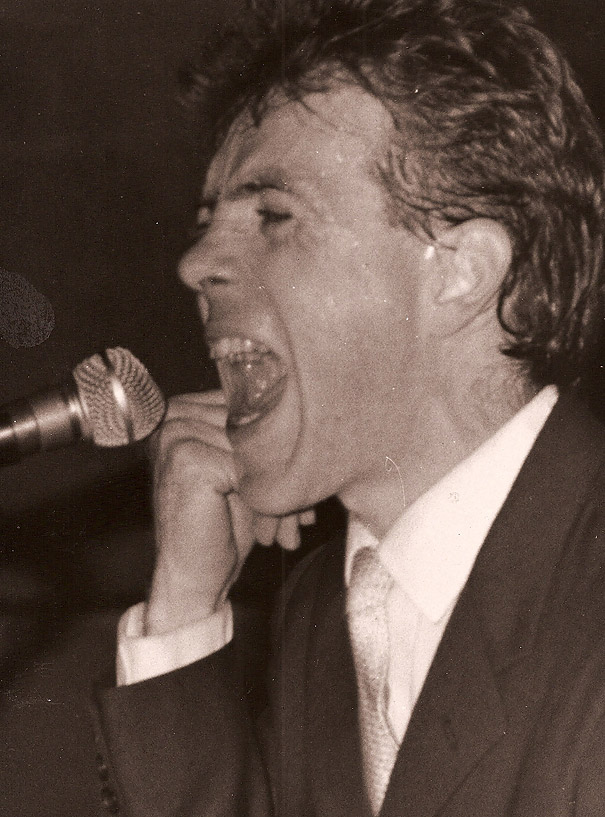 According to Andy SFI have now entered a crucial phase now that individual members can play their instruments properly! "We've now got to the stage after two years together that we can play a bit. When we first started the emphasis 'live' was on the visual, to disguise the fact that we couldn't play - essentially we were trading on the weirdo side. It was impressive in that context, but it meant we were a bit jerky on record."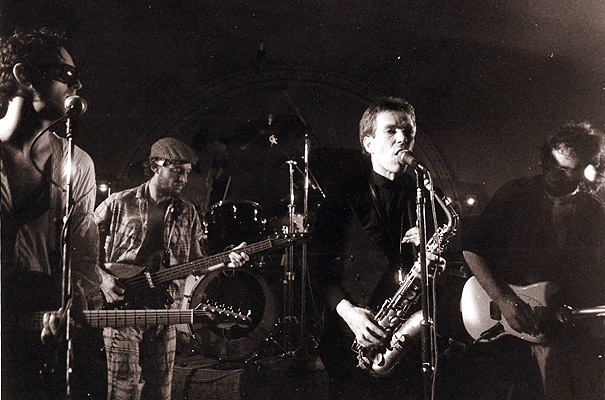 Their debut 'Talk like a Whelk' LP goes a long way to contradicting that belief, and its certainly an admission which is invalid now. I listened to three new tracks recorded recently at Crescent Studio and they constitute a marked progression on earlier structures and material. In particular 'Trousers' has a definite 12" disco potential, the song building with a nice blend of synthesisers and percussion while 'Luxury' provides a menacing wall-of-sound backdrop to icy Davis lyrics. It was an unsettling experience as on T.V screen at the same time was a flow slow motion film of the birth of a nuclear fireball, and it resembled a human brain.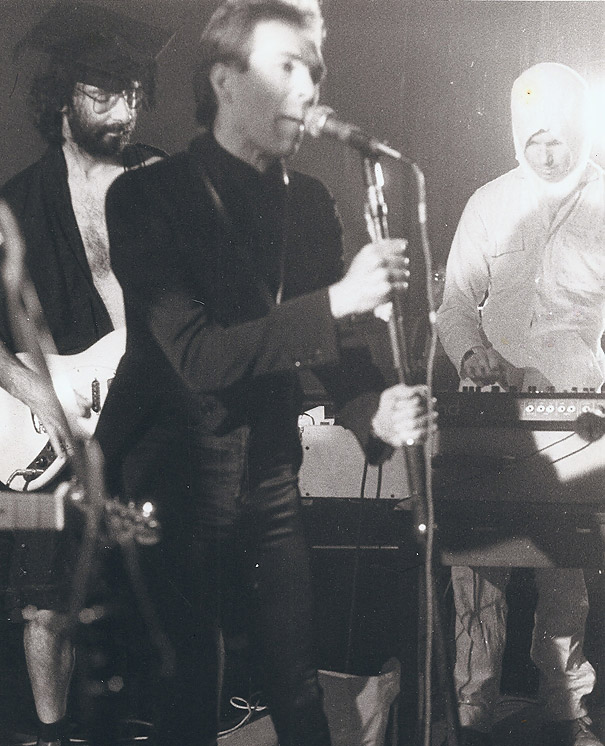 After ritualistic incantations of Allen be Praised the symbolic squad of Turkish hit man manifested itself in the shape and sound of Paul urging swift movement to the pub. Escape from their seminary was now possible, but on the way home I realised I'd left the recorder lead in Paul's car so (oh no!) I will have to call again at Andy's flat.
Interview by Dave Massey (Taken from his Future Days Fanzine)