RELEASES

Wholesale and Retail enquiries please email for prices info@bristolarchiverecords.com
Search the Record Shop
'HOUSE OF SECRETS' – APARTMENT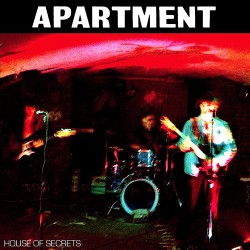 Released on CD (Deluxe Edition) 26th February 2016
Limited Edition CD (Deluxe Edition) and signed poster
Comes with a 16 page booklet, sleeve notes by Dave Massey., 15 tracks of brilliant post punk noise (like Comsat Angels, Gang of Four, Joy Division) Includes a limited edition, numbered (50 copies only) A3 signed by Alan Griffiths poster
bandcamp
Format - CD
£8.00
ARTIST: Apartment
TITLE: "House of Secrets"
RELEASE DATE: 26th February 2016
LABEL: Bristol Archive Records
DISTRIBUTION: Shellshock / SRD
FORMAT: CD
CAT NO: ARC261CD
BARCODE: 5052571034521
GENRE: Post Punk
WEBSITE: www.bristolarchiverecords.com
PRESS CONTACT:  Mike Darby, E: mike@bristolarchiverecords.com
T: 07885 498 402
Fresh 4 'The Lost Tapes'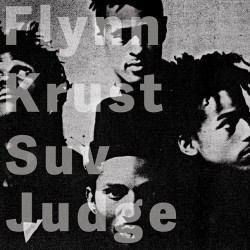 Released on LP (Limited Edition) and Digital Download 23rd Oct 2015
Think of the "Bristol Sound" and the same three or four bands tend to spring to mind however, the first widely heard example of the pioneering new sound from the West Country came with a 1989 attack on the Top Ten from South Bristol in the shape of established collective Fresh 4. Co produced by fellow Bristol pioneers Smith and Mighty, "Wishing on A Star" was the first exposure many people outside of Bristol got to the unique fusion of heavy bass lines, Hip Hop beats, soulful vocals and new takes on classic songs.
bandcamp
Strictly Limited Edition (100 copies) numbered Blue Vinyl - SOLD OUT
Record/Vinyl
Exclusive screen printed jacket
Insert
Signed poster
Cd of the tracks on the vinyl
Numbered on Blue Vinyl
£20.00 + delivery
Limited Edition Black Vinyl
Includes insert
CD of the tracks on the vinyl
Edition of 400
£15.00 + delivery
Rhythmites 'Integration'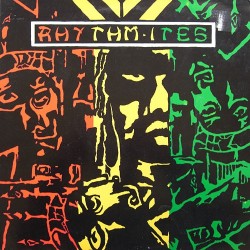 Released on CD and Digital Download 18th September 2015
Originally formed in the mid-eighties, Bath based reggae outfit Rhythmites spent more than a decade gigging throughout the UK and Europe, building up a loyal fan base and a strong reputation as the West Country's leading proponents of live roots reggae. Although their catalogue wasn't excessively large, they did manage to record and release a couple of cassettes, a 12" single and most memorably in 1989, a very well received vinyl only album, "Integration".
bandcamp
Format - CD
£8.00
ARTIST: Rhythmites
TITLE: "Integration"
RELEASE DATE: 18th September 2015
LABEL: Bristol Archive Records
DISTRIBUTION: Shellshock / SRD
FORMAT: CD and Digital Download
CAT NO: ARC274CD
BARCODE: 5052571062029
GENRE: Reggae, Dub
WEBSITE: www.bristolarchiverecords.com
RESTRICTION 'ACTION' EP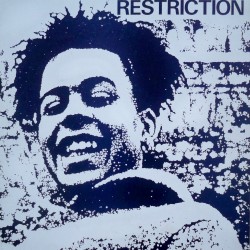 100 copies available on White Vinyl with replica poster (Strictly Limited)
Rereleased for Record Store Day 18th April 2015
Although Bristol Archive Records has done its best to expose their music to a wider audience, Restriction remain an unknown pleasure to many reggae fans. Hopefully 2015 will see this change with the release of an album of previously unreleased recordings spanning the group's active years -1982 to 1986. As something of an appetiser for that future full length album, we thought we'd celebrate Record Store Day 2015 with a limited edition of the only record Restriction issued during their existence; the four track 12" "Action" EP.
bandcamp
12" Vinyl
Limited edition (500 copies)
Preorder Now Price £7.99 + delivery
SOLD OUT
---