Spotlight on Bristol Archive Records
There's nothing better than discovering new music. I thrive off it, it's why I do what I do. And when I say "new" I don't necessarily mean the latest, just released, new sound, etc., but rather something I like that I've never heard before — that could be early American Roots music or some brand new ground-breaking experimentations. I therefore perhaps spend longer than I should trying to listen to all the music falling under my remit as a client manager here at The Orchard. And something that kept catching my attention were releases on a little known record label dealing in Bristol Post Punk and Reggae called Bristol Archive.
When you think about British musical heritage, most people tend to bang on about London (The Clash, Sex Pistols, yawn) or Manchester (Hacienda, Factory Records, Stone Roses, falling asleep). All true of course, two incredible hubs for some of greatest music the world has ever heard. But when I think about it, Bristol was a massive musical and cultural influence on me growing up — Massive Attack, Tricky, Portishead, Roni Size and Reprazent, and the best Graf scene in the UK. But I don't really know what came before it. There are always reference points of course and discovering Bristol Archive has begun filling in the gaps. Take the Reggae roots sounds of Black Roots "Bristol Rock" (1981) and onto to the more Digi-Soul vibes of Smith & Mighty's version of "Walk On By" (1985) and you have a clear back drop for Massive Attack. I caught up with label owner Mike Darby to find out more.
Can you give me a brief overview of Bristol Archive and how it came to be?
Bristol Archive Records is a record label dealing in Bristol Post Punk and Reggae 1977 onwards. We aim to showcase music from the diverse Bristol Music scene and provide a historical account/document of all things Bristol that should never be forgotten. Many of the artists and releases are rare, unknown or never before released. The material has been lovingly digitally remastered from vinyl, ¼ inch tape, dat or cassette. The original vinyl releases would generally have been limited to runs of 1000 copies or less.
We would like to thank the original label owners and/or the artists for allowing us to share with you their forgotten works and provide a statement of how brilliant bands have always been from the city of Bristol and the surrounding areas. Enjoy and never forget the talented ones from the past, they deserve to be recognised and remembered. We now have two sister labels Reggae Archive and Sugar Shack.
It certainly seems Bristol had a thriving music scene from the mid-70s onwards. Can you tell me a bit more about that and how it went on to influence the next generation of musicians from Bristol?
Bristol is a very nice place to live. The student population is large and always has been which means a large percentage of visitors stay and find work. Throughout the 70s and right up until today it's been a forgotten back water, a slow independent city (some might say the dope makes its slow, others the bohemian suburbs — Montpelier, St Werburghs, Redland and then of course the historically Jamaican areas St.Pauls and Easton). The bottom line in my humble opinion is that yes, a thriving scene but very fractured, lazy and never one to follow London but almost 'fuck London.' Bands have always tended to form, demo and then split up (the classic we-should-have-a-record-deal-no-point-carrying-on-then syndrome). The individuals then immediately pop up again in different line ups, with maybe different styles, lots of people playing in two or three bands (this was certainly the case in the Post Punk years). Bristol bands never toured on the independent scene until Hardcore arrived. Bristol has never had a huge Rock band —Onslaught could well be the biggest.
During Post Punk, lots of the top musicians moved to London to try and make it — most got record deals (which is interesting because they would never have been signed if they had stayed in Bristol). Most of these people have now moved back. Back home to that slow vibe, that Bristol thing, that Bass line, and so Punk moved to Post Punk through Reggae and then Smith & Mighty arrived. Bang! Bass culture, whilst always here, was the underground platform for the next generation — sound systems — warehouse parties — The Blues — The Wild Bunch get signed — LONDON comes to Bristol! Massive Attack evolve through the Wild Bunch. Tricky, Smith & Mighty get signed — but still not following London. London invented the term Trip Hop — bullshit, Bass Culture Bristol Style. Portishead and then Roni Size get signed. The Pop Group are still the kings but they are long gone, all the members joining and leaving other highly influential bands. Hundreds of bands that you haven't heard of until now as we re-release the hidden gems that got away.
Bristol today is still massively influential on the Dubstep and Grime scene. Bass Culture is still booming via the new breed of Sound System people — Bristol is still the BASS capital of the world. The big Reggae artists Black Roots, Talisman and Jashwha Moses have all reformed and are releasing new music and touring.
What's the best thing about running a record label?
Finding people with tapes, transferring them lovingly, digitalising them and then remastering. The thrill and excitement of seeing people's faces when we present them with in some cases masterpieces that have never been heard before. To summarise, the pleasure it brings people.
Where do you see the industry heading?
To me it's 1977 all over again. There are no labels, there is no money or capital investment. Anyone can do it, anyone can have a label. The only MAJOR difference is that if you want mainstream distribution then that is virtually impossible to get — that's one of our strengths.
Interesting. I would have thought mainstream distribution is easier for small labels nowadays. Pre-digital, it was difficult for niche music to find shelf space in non-specialist stores (i.e. the majority) and the length of time a release would remain in stock was certainly very limited. In the digital era, any distributed release can be made available on all platforms with no "shelf life" constraints. In this respect, do you think re-releasing niche music is more of a viable prospect than it used to be? 
I am referring to physical product CDs and vinyl, not digital. We are a record label releasing three formats so the digital side, whilst important, is only a small part. It's virtually impossible to get a distribution and then a P&D deal whereas in the late 70s, distributors would take anything and everyone.
Thanks Mike! There are some fantastic releases lined up for 2014 including a re-issue of Andy Fairley's Fishfood vs. Birth of Sharon and The Best of Heartbeat Records. I strongly recommend you go check them out! In the words of Geoff Barrow "Bristol Archive Records is an amazing dot to dot picture of the city's musical history, I would recommend it to anyone who has ever been interested in why and how the sound of the city has become what it is today."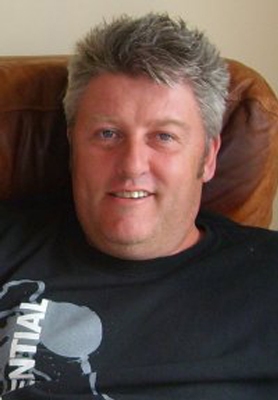 taken from: http://www.dailyrindblog.com/label-spotlight-bristol-archive/
Tags: bristol archive, post punk, Punk, REGGAE