Sissi ft: Tammy Payne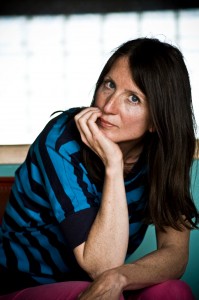 Discography:
1998 Voice of The Ocean. Cup of Tea Records.
1999 Come Down. Write A List. Angels Egg Records.
2002 Boy like ep. Angels Egg
2006 The Voice of the Ocean. Album. Angels Egg
Jim Barr and Tammy Payne (then partners in life as well as music) worked on the music of Sissi. together in Jim's basement studio in Easton in Bristol from the mid to late 90's.
During this time, they collaborated with Patrick Duff, The Invisible Pair of Hands, Marc Gauvin and John Parish.
Having spent two years playing bedroom drums along to The Low-End Theory album by Tribe Called Quest, Tammy started sampling her own beats to add to her songs. This led to her becoming a co-producer with Jim.
Many musicians who came through the doors to record their own music would end up contributing to the making of the one and only Sissi album. These i included Ian Matthews, who went on to drum with Kasabian, Dan Brown producer of Ilya, John Baggott (Robert Plant, Massive, Portishead) and Pete Judge of (Get the Blessing).
Two eps' later (Look At Me on Cup Of Tea Records in 1998 and Come Down via Write A List in 1999) they had enough material for an album. They played a couple of gigs and they faded swiftly out of sight.
Maybe the major label hype around the gigs and the subsequent silence from said labels might have thrown Jim and Tammy somewhat. Maybe the idea to search for an independent label who would not be concerned about pigeonholes simply did not occur to Jim and Tammy. Or maybe other adventures came calling, involving for Tammy, playing percussion on the London salsa circuit and collaborating with Smith and Mighty back in Bristol for Jim – an upcoming world tour with Portishead came calling.
We only know that sometime later (2006) the album came out in Japan only on Angels Egg.