the numbers
Alternative SuicideARC113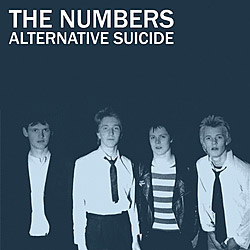 Featured Track

The Numbers
One Day, Some Day
Alternative Suicide
Cross Slide
Deadline
One Day, Some Day
The Visitor
Sunset Boulevard
Catylepsy
World
Lucifer Sam
Permanent Dream
Wasting Time
One Day, Some Day
Alternative Suicide
Nick McAuley
Angelo Bruschini
Wayne Kingston
Lee Gardener
Bowie influnced new wave - way ahead of their time. The band recorded for Heartbeat Records, regrettably their only output at the time was a track on the Avon Calling LP and another on the 4 Alternatives EP. Angello Bruschini later joined the Rimshots, The Blue Aeroplanes and currently plays guitar with Massive Attack.
This album has been compiled from demos recorded by Steve Street at GBH Sudios and kept by Simon Edwards of Heartbeat Records, we thank Simon for granting permission to use the tracks plus Alternative Suicide and Cross Slide from the Heartbeat back catalogue.

Massive thanks to Wayne Kingston and Angello Bruschini for agreeing to the album being released.
Mastered by Steve Street July 2009