Talisman
Dole Age - The 1981 Reggae CollectionARC199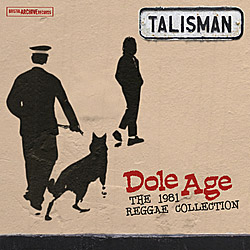 Dole Age 7" Mix
Free Speech 7" Mix
Run Come Girl 7" Mix
Wicked Den 7" Mix
Stride On
Calamity
Ah Wah U Seh
Nothing Change
Shine On
Words Of Wisdom
Slow Poison
Vinyl Format Available
Click Here
TALISMAN 'DOLE AGE' - The 1981 Reggae Collection Released on 9th May 2011 CD, DOWNLOAD and LIMITED EDITION VINYL ALBUM 11 STUNNING TRACKS 7 PREVIOUSLY UNRELEASED IN ANY FORMAT, 5 DIFFERENT TRACKS ON THE VINYL ALBUM (INCLUDING THE 12" MIXES) Hot on the heels of the critically acclaimed "The Bristol Reggae Explosion 1978-1983" Bristol Archive Records return to the City's rich reggae heritage with another album full of lost gems.
This time it's the criminally neglected Talisman who benefit from a long overdue and well deserved release. Originally formed in 1977 as Revelation Rockers, a name they soon changed, by the early 1980s, Talisman were consummate performers not only vying with Black Roots for the title of Bristol's number one reggae act, but also one of the country's most popular live bands. They toured the UK building up a loyal following and leaving memories of gigs that are still discussed to this day. The band's prowess earned them support slots with acts as diverse as Burning Spear, The Clash and The Rolling Stones and they were more than capable of playing in such esteemed company. Despite their undisputed talent a major record deal never materialised and until now the only way to hear Talisman has been to track down their two difficult to find singles from 1981, or their two later LPs, "Takin' The Strain" from 1984 and "Jam Rock" From 1990. Now after nearly thirty years Bristol Archive Records have lovingly compiled a CD of the band at their peak in 1981. Not only does the CD contain the band's two original 7" singles, but also seven carefully selected live cuts from classic shows at Glastonbury and Bath University. This is the first time on CD for this material and is also the first proper release of any kind for the live tracks, though either gig was surely strong enough to have produced a proper live release at the time. If only the finance had been there, at least there was the foresight to properly record the shows for posterity. Being a reggae release vinyl hasn't been forgotten. The limited edition LP is effectively a completely different release featuring the full extended 12" mixes of both singles in their entirety as well as the previously unreleased "Nitty Gritty". As with the label's previous foray into the local reggae scene, which incidentally also features tracks from Talisman, this release allows a new generation to hear some great music and strongly makes the case that there was a lot more to the UK reggae scene than Aswad, Steel Pulse and Misty In Roots, Bristol was rocking just as hard as London or Birmingham and Talisman were a large part of the reason why! www.bristolarchiverecords.com
Dole Age / Free SpeechARC019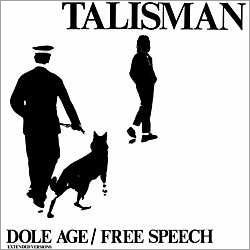 DOLE AGE
FREE SPEECH
Originally released on Recreational Records in 1981.
Single of the week in NME and Record sleeve of the year in the very same music mag!
Reggae UK style from Bristol finest, this is the very first single.
The Line Up:
Keyboards Mr Bill Bartlett
Bass and Vocals Dennison Joseph
Guitar and Backing Vocals: Leroy
Rydim, Lead Vocals (Guidance): Des (Lazarus)
Drums: Donald
Sax: Brendan
Engineer: David Lord at Crescent Studios, Bath 1981
F.X : UK SCIENTIST
Produced by Talisman and UK SCIENTIST
'Free Speech' at Trinity Hall, Bristol
Documentary on Bristol - St.Pauls schools made in 1981 featuring 'Dole Age' from Talisman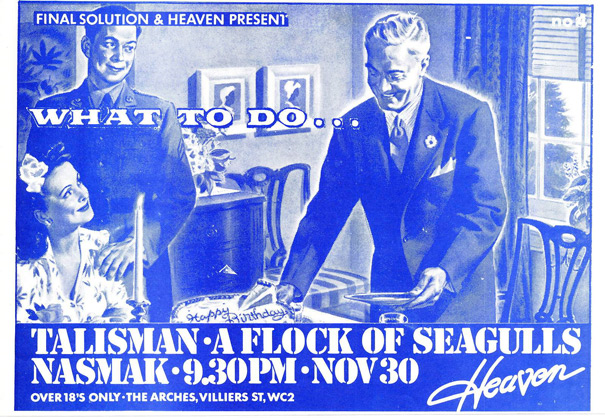 By Neil Harry - Venue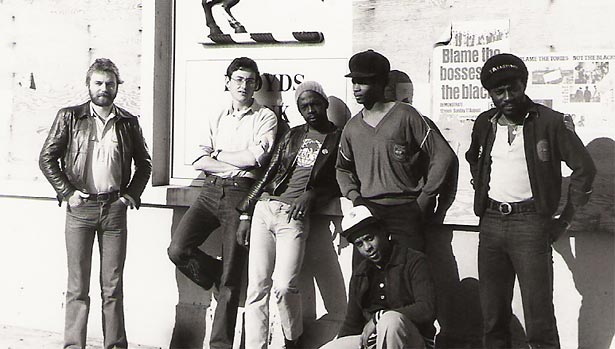 Talisman are a band who should need little introduction in Bristol. It's not so many years ago that they played regular gigs locally but, as is the way with all bands, once their status increases they cease to be local.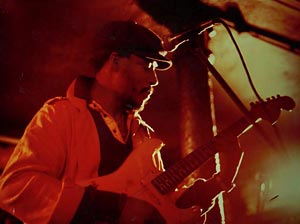 The last time I saw Talisman in Bristol was in front of a huge audience supporting the Rolling Stones at Ashton Gate. They now play twelve to fifteen nights a month in colleges and clubs the length and breadth of the country. However, they're still very much a Bristol based outfit and since January all their 'un-gigged' energy has been spent in the Right Track studios on Redland Road.
Five months may seem like a long time to spend recording an album bur in reality it's only about forty working days. As ex-horn player and now Talisman manager Brendan Whitmore told me, 'It's essential that we take our time and produce the best album that we can possibly release at this time.'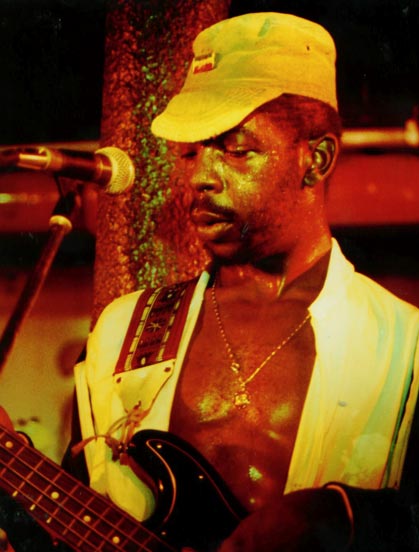 As of yet it is unknown how the album will be released: 'We are treating all the possible outlets in a very tentative manner,' admits Brendan. The band all feel that creative independence is vital, 'We have no wish to be under the thumb of some executive in a London record company - of course we'd be interested in a recording contract if we found a sympathetic company.'
To this end the £4000 recording costs have been met by the band themselves ('A good investment,' chips in Dennis the bass player). The band have worked out a deal with the studio whereby they are only charges for running costs in return for a percentage of the proceeds when the album is released - there's confidence for you!
But how has a long period in the studio affected the music? Has it made it tighter? 'It was tight already!' retorts Dennis. 'It has given us time to explore our music,' comments Desmond (lead vocalist and guitarist.)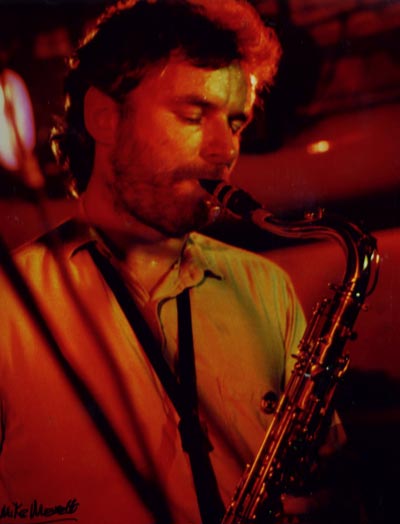 But has the sound changed?
Den: 'We've had to change the sound of reggae for white ears.'
Des: 'There's just more melodies, there's more to listen to. but nothing's really changed, if you pare everything away underneath there is basically a dub band.'
Den: 'Yeah, a good one. We've got our own sound. we didn't try for it, it was just there. We've always thought of our music as good semi-shit sort of thing. But we know our strengths and we're going to work on it.'
From what I've heard of the album I can reiterate the bands comments. It does have a sharper sound with a lot more instrumental work, but the playing is as heavily dependent on the beat as it is on the melody. The rhythm is certainly not inhibited by it. I was particularly struck by a song entitled 'Ah What you say' which epitomises the new Talisman. And with fifteen days recording yet to go, it's still lacking lead guitar, harmony vocal lines and brass.
What's it been like working in the Right Track?
Des: 'The coffee's shit! but there's good vibes up here. It's what everybody needs.'
Den: 'They've given us our first break here - the time to work on our music. It's good.'
What kind of response are they expecting when the album is released?
Den: 'Reggae don't get no help from the big boys (record labels) it's got to be all our own work.'
Den: 'There's little airplay. A couple of numbers here and there is no good. Reggae needs a station of its own.'
Den: 'There's a lot of stuff on the radio that's just silly rhythms (a reference to popular white reggae bands) - you don't get good rhythms and good songs nowadays. A couple of years ago the Cimarons and Matumbi were the best sounds around, to my ears, they didn't get no help and they haven't done nothing. We've just come at the right time and need the money behind us.'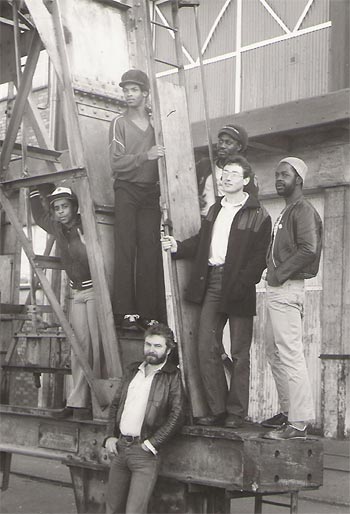 Why has Talisman traditionally had a largely white following?
Brendan: 'That dates back to when I first played in the band. Most of my contacts in the business were into rock not reggae so Talisman tended to play in rock clubs where there was a white audience already. We have done all the major black clubs around the country, but in Bristol our traditional audience is white.'
Does the band resent it?
Des: 'I don't really mind it. It's rubbish to say that white folk don't understand roots reggae, some of them do. But I think that as we get heard more black folks will see we're a good band and they'll come.'
Den: 'There's a feelin' that if it's English it can't be reggae.'
Brendan: 'When our second single 'Run Come Girl' came out they were playing it continually in a record shop in St Pauls there were people asking where Talisman come from. A lot of local black people aren't in touch with the English reggae scene.'
What do they think of playing to huge white rock audiences like at Ashton Gate and Glastonbury?
Brendan: 'Playing on the same stage as the Rolling Stones was a high point in my career; the stage monitoring was incredible - you could hear everything perfectly.'
Des: 'Ashton Gate was good. We all had a good time.'
Den: (of the last Glastonbury Festival) 'You're only there to warm up the crowd. You're treated like shit. We were just chucked on virtually without a sound check If you've got a long van and everything's on castors it's great!'
Brendan: 'If your road manager had an American accent you were OK.'
Den: 'When we arrived there four years ago in a wholefood van they put us on the small stage 'cos we had bags of flour mixed in with the equipment.'
It will still be several months before the album is available in the shops - but well worth the wait.
It is likely that the band will simultaneously release a 12" single of a number entitled 'Lick 'an run' which would probably not be included in the album.
(Neil Harry - Venue)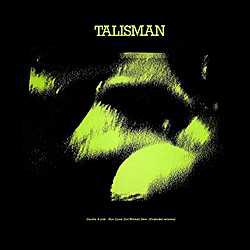 RUN COME GIRL
WICKED DEM
The follow single to Dole Age, again released on Recreational Records in 1981.
The Line Up:
Keyboards Mr Bill Bartlett
Bass and Vocals Dennison Joseph
Guitar and Backing Vocals: Leroy
Rydim, Lead Vocals (Guidance): Des (Lazarus)
Drums: Donald
Sax, Harp: Brendan
Engineered by Steve Street and Glen Tommey at Crescent Studios, Bath
Production by UK SCIENTIST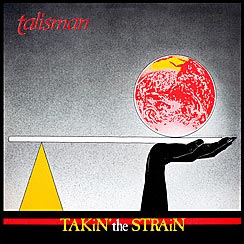 TAKIN THE STRAIN
CRIME OF PASSION
LICK & RUN
AH WAH YOU SEH
LORD OF DANCE
STRIDE ON
I'M SORRY
CALAMITY
BURN THE BREAD
Guitar, Lead Vocal: Desmond Taylor
Bass Guitar, Vocal: Dennison Joseph
Drums: Donald de Cordova

Guitar: Leroy
Keyboards: Stabba Winfield
Keyboard Effects: Richard Lewis
Brass Section: Ray Colomb, Mike Crane, Steve Crane
Percussion: Richard Davis
Backing Vocals: Jennifer Allison, Sonia Smith, Walatta, Jackie Wilson and Asher
Violin: Stuart Gordon
Produced at Right Track Studios, Bristol by Talisman and Richard Lewis
Engineered by Richard Lewis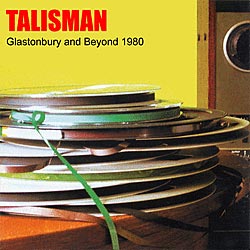 Stride On
Calamity
Is Wha You Say
Run Come Girl
Dole Age
Free Speech
Nitty Gritty
Nothing Change
Slow Poison
Album recorded live from the main stage at Glastonbury Festival. Pilton, UK 1980 plus live studio radio sessions from the same year. Previously unreleased material.
The line up is the original line up that recorded Dole Age and Run Come Girl.
Except the Glastonbury Live tracks feature a different keyboard player Chris Porter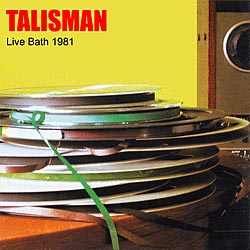 Wicked Dem
Dole Age
Nothing Change
Shine On
Free Speech
Words Of Wisdom
Slow Poison
Run Come Girl
Live album recorded at Bath University 1981. Previously unreleased material.
The line up is the original line up that recorded Dole Age and Run Come Girl.
Featured Track

Talisman
Live bath 1981
Shine On