Hey Belaba
Can't Stop Running ARC210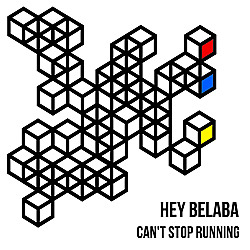 Featured Track

Can't Stop Running
Can't Stop Running
Call Of The Wild
I Feel Fear

Line up:
Scott Davidson - Keyboards
Andy Oswin - Vocals
Will Ng - Drums
Simon Gardner - guitar
Stuart Morgan - Bass
Andy Oswin ( Feb 2011)
Formed in the 80's by Scott Davidson and myself off the back of a successful time in cabaret bands and developed building a good local reputation around Bristol.
Nearly signed to RCA Records and then Scott went on to tour with Bros / Pet Shop Boys etc before starting his successful publishing empire (founder of Trade it before selling !)
I stopped playing but went on to spend 10 years working for Warner Bros Records, firstly in sales and then radio promotions, now I have an event management company based in Bristol.