Fanzines from the era.
Future Days fanzine
PDF Downloads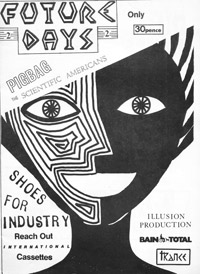 Future Days - Edition 2 featuring...
interviews with PIGBAG and SHOES FOR INDUSTRY
Also live reviews of 'The Out West' Final and 'Maximum Joy,Scream and Dance and Animal Magic' gig at The Folk House.
Thanks to Dave Massey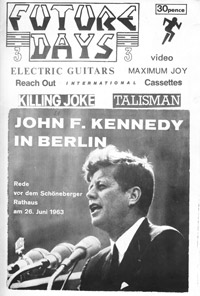 Future Days - Edition 3 featuring...
interviews with MAXIMUM JOY, ELECTRIC GUITARS and TALISMAN
Also demo reviews of THE ESCAPE, THE BUILDERS and EITHER/OR
Thanks to Dave Massey