Search the Record Shop
Black Roots The Reggae Singles Anthology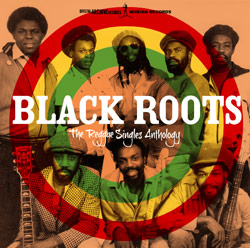 Re-Released 15th October 2013.

Double Vinyl LP – Limited Edition Pressing (SOLD OUT) plus Deluxe Edition CD/DVD and Download.
Thirty years after they released their first four track EP Black Roots' singles output is finally showcased on "Black Roots – The Reggae Singles Anthology". Released on September 5th, by Bristol Archive Records in collaboration with Nubian Records this 16 track album spans the band's creative peak of the 1980s.

bandcamp
Format - Deluxe Edition CD/DVD
BUY NOW £12.00 + delivery
Format CD
Released 5th September 2011
Cat No. ARC219CD