Wushcatte
The Mr. Grin SessionsARC074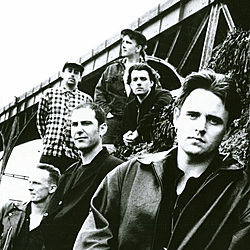 Featured Track

Wushcatte
The Mr.Grin Session
White Horses (v1)
We Could've Won The War
Orangeman
Scream
I Can't Replace
Toenails
I've Seen The Elephant
Hush Mother
Pool of Urine
Mother's Feet
Camden Heels
Mother of all Baths
Proud Darcy (Version 3)
White Horses (Version 1)
White Horses (Version 2) Remix
Deserted (Version 2) Remix
All songs written by John Douglass
All songs & recordings Copyright Control or EMI Music Publishing/Kitchenware Records.
Thanks to Keith Armstrong, Kitchenware Records.
This release is copyright control Sons of Art Records licensed to Bristol Archive Records.
All tracks re-mastered by Dave Lewis at Lakeside Studios.
Tracks 1-11 are transferred from live studio master recordings and they have not been remixed. They were originally intended as demo's only.
Visit www.sons-of-art.com or www.myspace.com/wushcatte for more info.
Back in the day thanks to; Keith, Phil & Anne at Kitchenware, Dave Brayley, Mike Cooper, Sandor Needleman, Martyn Williams, The Startled Insects.
RIP - Rich Wilson.
Biography
Wushcatte, pronounced 'Whoosh Cat', were formed at the start of the 1990's, nobody knows why, they just were. The nucleus of the band came from the recently divorced Kid Sinister via the short lived 'Road Dreams' but the ethos was quite different, no pop pretensions here!
After some stunning gigs in the Bristol Mauritania featuring a 'Dominatrix' and 'The Amazing Diamond Man', and early demos recorded at Mr Grin Studios, they secured a deal with EMI via Kitchenware Records. (Kitchenware then the home of Prefab Sprout and also half an aisle in Tesco!) The band recorded at Antennae Studios, home of the influential 'Startled Insects' using the production skills of Richard Grassby - Lewis.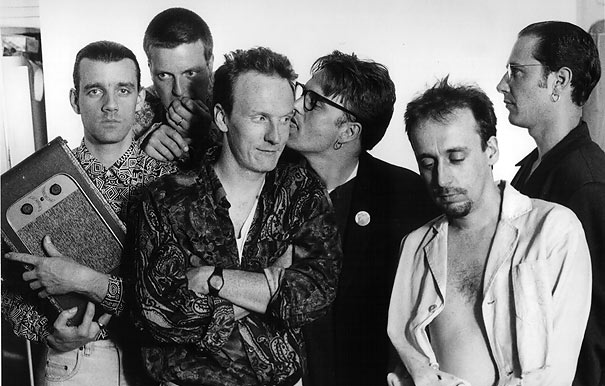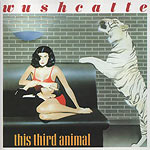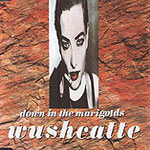 The finished album, 'this third animal' and single 'Down in the Marigolds' were released in 1993.The single made the Radio One play list but when the pluggers' cash ran out so did the radio plays. A second album was demoed but never released and after some great potential, great gigs, great drinking and great indifference they quietly split and remain like an unfulfilled love affair still to be cherished. Their debut album, 'this third animal', is still available from Amazon and various other collector labels via Google.
Now for the first time, you can hear those unreleased demos of what would have been the 'difficult' second album. Tracks 1-11 were recorded live in two sessions at the famous Mr Grin studios, now ATM Studios. Proud Darcy was recorded 3 times, why we don't know, this version is selected as it's the shortest and was the last thing they recorded at EMI Studios in London.
A couple of remixes added from 'this third animal' album, just for fun, plus the original version of White Horses.
Several of these songs later re-emerged on the EMI funded album by Widescreen, featuring John, Steve & Richard Grassby-Lewis. FFI www.sons-of-art.com