Stormtrooper
Every Now and ThenARC353CD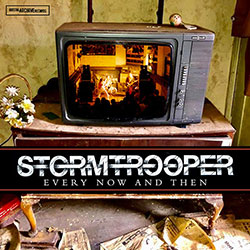 As It All Disappears
Joker or The Fool
Staff of Life
The Birds
Boggs Song
Flight of Fantasy
Silver Man
ETA
Mississippi Boogie
Hand Grenade
Melodica
In the End
Buy CD Online »
Release Date: 26th February 2021
It began with a chance phone call from Mike Darby (Bristol Archive Records) regarding a possible remastering and release of the 1980/81 Stormtrooper (Crescent and S.A.M Studios) demo tapes which ultimately led to in 2016 'Pride Before a Fall The 1981 Lost Album'. This motivated Stormtrooper to get together for one last time to rediscover and recreate past works that never made it to the studios the first time around. On the back of 'wall to wall' astonishingly good album reviews and several successful promotional gigs, as well as remarkably (after a hiatus of 36 years!) being voted top band at the prestigious 2017 Brofest rock festival, their aim was to dot the I's and cross the T's on their 'previously unrecorded' back catalogue of songs, to replicate them sonically as close to the original '80's Stormtrooper recordings as they could, in most cases utilising the exact same instruments and effects that were used back in the day! Although two of the seven fell by the wayside, the remaining five songs provide a large chunk of 'Every Now and Then'.
It is hard to pigeonhole Stormtrooper's particular brand of rock music. Like many rock bands from the late '70's and early '80's who fell under the banner of 'The New Wave Of British Heavy Metal' a comfortable one cap fits all, Stormtrooper were far from 'NWOBHM'. Over the six years (1975-1981) that they were together, the dramatic rise from a rather naive tentative Hartcliffe School sixth form band to a confident, highly motivated, and highly drilled, technical rock combo was there for all to see. They could easily hold their own with any of their peers or rivals. This led to in 1980, local Bristol label 'Heartbeat Records' signing them up and releasing the double A side single 'Pride Before a Fall/Still Comin' Home'. Stormtrooper were at this point being touted as Britain's answer to Rush, but they always retained their aggressive 'street wise' almost punk like attitude which gave Stormtrooper their unique signature sound.
The five 'oldies' on the album reflect Stormtrooper's evolution over that six-year period. From the funk rock fusion of 'Boggs Song' to the sword and sorcery of 'Flight of Fantasy'. There is the classic crowd pleaser 'Mississippi Boogie' which does what it says on the tin! 'Joker or The Fool' is a song which probably reflects more closely aspects of the NWOBHM era, lyrics and vocal melody provided and sung originally by Paul Merrell who went on to join and record with NWOBHM giants Jaguar. Last but not least 'Staff of Life' of which a live recording of the song was discovered after many months of searching, and what a classic song it turned out to be, encompassing everything Stormtrooper was about in less than five minutes in one song!
If that was the 'Then' of 'Every Now and Then', the 'Now' reflects where Stormtrooper (as individuals and collectively) are musically today. However, much they have drifted apart, after 36 years they can still amazingly create that unique signature Stormtrooper sound!
With original vocalist Nigel Lloyd having hung up his Stormtrooper hat after the conclusion of the 'Then', the 'Now' vocal duties were undertaken by founder member Bass, Moog Taurus and keyboard player Colin 'Boggy' Bond (formally with Meatloaf, Stampede and The Bernie Torme Band) and guest vocalist Andy Milsom (lead singer previously with Bristol band's Hunted and Ragged Union). The line-up is completed by founder member Bob Starling as always on guitars and Nick Hancox on drums.
With individual music tastes changing radically over the years, this collection of new songs reflects that. With the addition of big backing vocals, 60's aggressive Pop, Melodic Rock with a bit of Classic and Prog Rock thrown in the mix for good measure! But as always framed with Stormtrooper's aggressive Punk Rock attitude to the fore.
If the Pop Rock song 'ETA' is not a hit single I do not know what is!!! The two Melodic Rock songs written by Bob Starling 'As It all Disappears' and 'Hand Grenade' feature the talents of Andy Milsom with his specific brand of catchy lyrics, vocal melody, style, and delivery. 'The Birds' lyrically closely follows the Hitchcock movie of the same name, I'd call it '60's Pop with attitude! 'Silverman', more of a traditional rock song, has the Deep Purple 'Burn' added attraction of duel lead vocals. 'Melodica' is a ripper of a tune that powers on from beginning to end and packs a hell of a punch! The aptly named 'In the End' as it is the last track on the album is a musical tour de force, with everything but the kitchen sink thrown in. It would not sound out of place in an Andrew Lloyd Webber production! The blazing guitar solo provided by Bob Starling at his best, rounds this fantastic collection off nicely.
The original Stormtrooper may have played their last gig in 2017 and written their last song in 1981, but today's Stormtrooper in whatever guise it takes, with the two founder members at the helm, are more than capable of producing great music in true Stormtrooper fashion!
Pride Before A Fall (The Lost Album)ARC287
-------------------------------------------
RELEASE DATE: 19th August 2016
-------------------------------------------
bandcamp
Featured Track
IN THE STATE IN THE CITY
Pride Before A Fall. 3.01 (Bond/Lloyd)
Battle of The Eve. 12.38 (Bond/Lloyd)
In the State in The City. 4.57 (Bond/Starling/Merrell)
If It Takes A Man a Week To Walk a Fortnight Then How Long Is a Piece a Piece of String. 2.44 (Bond/Starling/Merrell)
Bounty Hunter. 4.01 (Bond/Starling/Lloyd)
Still Comin' Home. 4.30 (Bond/Merrell)
Drunken Women. 5.59 (Bond/Lloyd)
Confusion. 8.16 (Bond/Merrell)
After Battle. 9.42 (Bond/Merrell)
Colin Bond
Bass: Rickenbacker 4000 Synthesisers: Moog Taurus, Moog Prodigy Effects: Colorsound Flanger Amplification: Hiwatt/WEM
Bob Starling
Guitars: Gibson Les Paul SG, Gibson Firebird, Yamaha Acoustic Effects: MXR micro amp, Cry Baby wah wah, Coloursound delay and Flanger Amplification: Marshall/Vox
Nick Hancox
Drums: Sonar
Paul Merrell
Vocals: Shure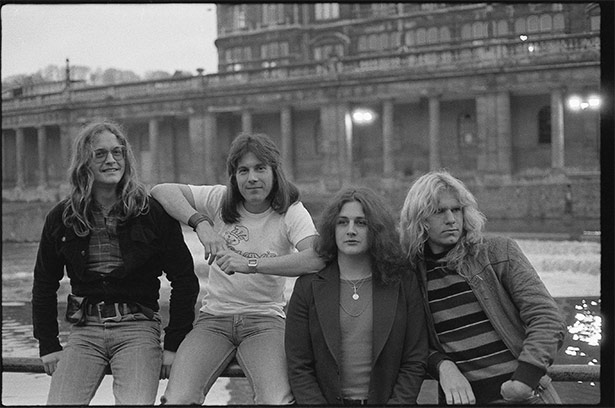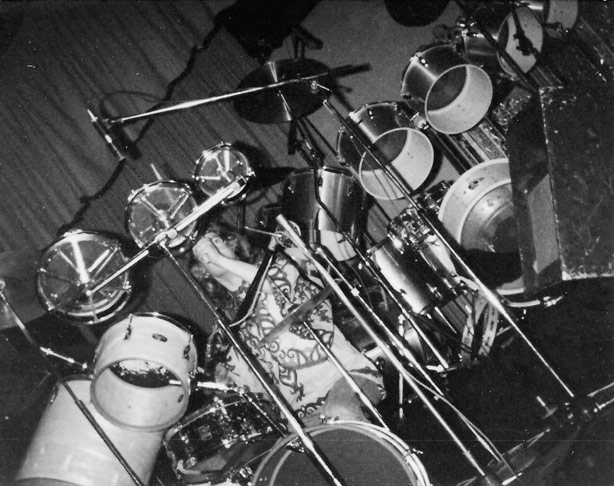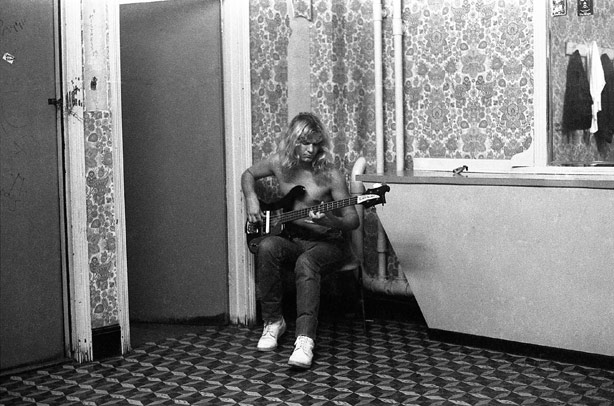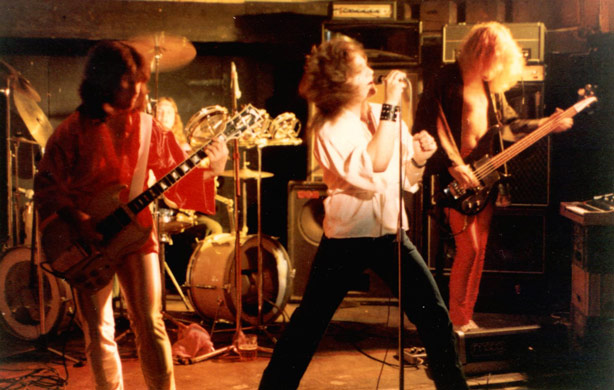 Pride Before a FallARC174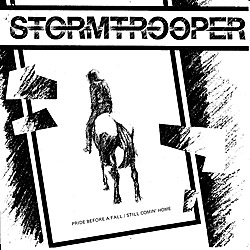 Pride Before a Fall
Still Comin' Home
Featured Track

Pride Before A Fall
Paul Merrell Vocals
Nick Hancox Drums
Bob Starling Guitars
Boggy Bass, Moog Taurus Bass Pedals
Recorded at Crescent Studios Bath 16th March 1980
Originally released on Heartbeat Records
Sleeve design by Jonathan Klein and Danica Gacesa
Mastered by Steve Street 2010