Stargazer
Live Granary Bristol 1978 ARC124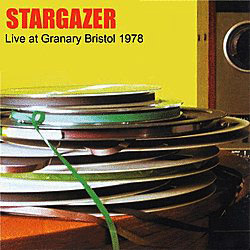 The Devils in Me Tonight
Shout to the Wind
Free and Easy
Images
Crystal (For You I Cry)
Lyin' By Your Side
Don't Ever Fool Me
Chug All Night
Recordings supplied by Simon Edwards and recorded live at The Granary Bristol 1978
Line up:
Cherie Beck Musialik Vocals
Alan 'Scratch' Scrase Lead Guitar
Stuart Amesbury Rhythm Guitar
Jebs Blake Bass
Steve Jones Drums

Mastered by Steve Street Oct 2009
Beyond the SkylineARC159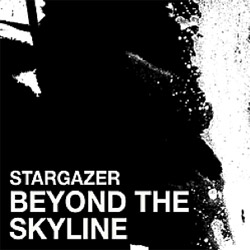 Featured Track

Not For Me
Stargazer
Not for Me
Endless Highway
Shout to the Wind
Farewell Old Friend
Images
Free and Easy
Lend An Ear
Crystal for You I Cry
Lyin' By Your Side
Gimme Direction
Tonight
All of these tracks would have been recorded between 1978 - 1980.
Gimme Direction and Tonight being the last of those recordings during that period (at about the same time as the St. Pauls's riots). The significance being, that the tracks were recorded at Cave Studios, just off Portland Square, St Pauls.
The band were blissfully unaware of anything going on outside and that close to them
Songwriting Credits:
Not For Me - S. Amesbury, C. Musialik, A. Scrase and J. Blake
Endless Highway - S. Amesbury, C. Musialik, A. Scrase and J.Blake.

Shout To The Wind - S. Amesbury, C. Musialik, A. Scrase and J.Blake.

Farewell Old Friend - S. Amesbury, C. Musialik, A. Scrase and J. Blake.

Images - S. Amesbury, C. Musialik, A. Scrase and J. Blake.

Free and Easy - S. Amesbury, C. Musialik, A. Scrase and J. Blake.

Lend An Ear - Hand - J. Blake.

Crystal, For You, I Cry - S. Amesbury, C. Musialik, A. Scrase and J. Blake.

Lyin' By Your Side - J. Blake.

Gimme Direction - S. Amesbury, C. Musialik, A. Scrase and J. Blake.

Tonight - S. Amesbury, C. Musialik, A. Scrase and P. Rowsell.
The ChangelingARC182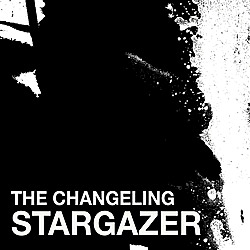 How Do I Make You?
Listen to Your Heart
It's a Miracle V.1
Hold On To Love
Give It To Me
Anything Like Tonight
After Hallowe'en
Don't Send Flowers
Love Will Come Through
To Be Near You
Still Falling
Twisting by the Pool
Breaking Into Rock N' Roll
The music contained here represents a transitional period from the origins of Stargazer, through the period when we worked as Les Gray's
backing band, yet still tried to maintain an identity recording as the Cherie Beck Band.
Whilst with Les Gray, we had official releases with RCA and Runaway records. The two songs included were only ever recorded as demo's and as such, are very rare indeed.
Eight tracks from this collection were recorded at SAM Studio. A number of these tracks, incorporating keyboards, featured Kevin Rowsell, who tragically passed away early 2009.
STARGAZER was formed upon the demise of Baton Rouge: the original members being; Mike Dixon and Andy Evans ( from Baton Rouge ), Cherie Musialik, Stuart Amesbury and Gareth Woods. Some fairly elaborate and inventive photographic work was incorporated into the original publicity artwork.
Much about the same time another local band, Premonition, was splitting up. The drummer, Steve Jones, replaced Gareth Woods. The band were playing the usual haunts such as, the back bar at the Naval Volunteer, 'Chutes, etc. When Andy Evans left Stargazer, it was Steve that persuaded one-time Premonition guitarist, Scratch ( Alan Scrase ), to join the band. Mike Dixon was about to move away from Bristol and needed to be replaced.
Cue: the arrival of Jebs Blake on bass, but it was the catalyst that parked an immediate songwriting partnership with Stuart. By now the band were working more often away from Bristol than in
their home city; Dingwall's and the Music Machine in London, various venues in the Midlands and Wales, but still managed to undertake gigs at the Dockland Settlement, the Bamboo Club, the Folk House, the Green Room, Crocker's, the Ashton Court Festival, Trinity Church and of course the much loved and lamented Granary Club.
Around this time the band name was abbreviated to * Gazer, which in short became, GAZER. The band struck up associations with: Ariola- Hansa, Nomis Morgan and, more lastingly with, Bright Music Publishing. It was Danny Morgan who had introduced the band to Martin Wyatt. This was a fairly stable line-up for a few years, although, there was a period when Eddie Parsons took over the drummer's position. Eventually, Jebs and Eddie headed for London together, but that's not
the end of the story...
Pat Rowsell ( bass guitar ) joined and when drummer, Steve Jones left, he recruited his brother Kevin Rowsell ( keyboards/ vocals ) and drummer, Chris Logan, to be part of the Stargazer family. Five became six!
The band had it's own rehearsal room/ storage facility, beneath the church hall of the old St. John's church ( now known as St. John's Court ), adjacent to the Nat. West. bank - Whiteladies Road/ Blackboy Hill - good location! The band had acquired this facility by default, the previous musical occupants left, owing money to the Church Commissioners. On the basis that we paid up the money owed by our predecessors, we could take it on - what a result.
It was here that many early recordings took place, followed by studio experiences at; Sound Conception, Studio 34 and Crescent. This happy location was used from the period of the definitive Stargazer line-up ( Stuart, Cherie, Scratch, Jebs and Steve ) right through to the end of the Les Gray liaison. The entire site was acquired by developers, part becoming the Bristol & West Building Society and part the Auction Rooms and offices. Oh well, that's progress. Getting back to the band; the next convulsion saw Stuart and Cherie having to replace every other band member - something of, a labour of love, or maybe, masochism?
There was a short tour in California, USA. Upon return to the UK, the band, who'd previously supported 70's chart toppers - Mud, were offered the opportunity to go out on the road as
Les Gray's backing band. Initially, it was understood to be a short term fix for Les, but it ended up being a four and a half year's experience.
This was extensive touring and a unique grounding for what lay ahead! In these years, Cherie and Stuart recorded with others as the Cherie Beck Band at; SAM, Crescent and Strawberry ( South ) studios. Also, there were numerous studios where the line-up recorded with Les Gray for RCA and Runaway Records.
All through this period, Stuart and Cherie remained in partnership with Scratch, in the PA hire side of the business. Following the amicable separation from Les Gray, the CHERIE BECK BAND became the vehicle, working mainly abroad and initiated through that previous incarnation.
The Cherie Beck Band gave way to a more inclusive TOUCH, which saw the arrival of Tony Heyes on drums, Dave Savage on bass and Jules Reason - guitar and vocals.This liaison produced probably the strongest songwriting partnership: Jules, Cherie and Stuart. By now, the band had decamped from it's basement in Clifton and had taken up residence at the Portishead Youth Club. A lot of material was recorded at the youth club. Tony Heyes left Touch to be replaced by former Stargazer drummer, Eddie Parsons.
The publishing arrangement with Bright Music was still in place and the band recorded for EMI at Abbey Road studios. The band continued to work mainly outside the UK. In recent times there have been a combination of line-ups, re-unions, name changes, etc. Obviously, there have been highs and lows, with varying degrees of tension, along the way. Earlier in this piece, I did refer to it as being something like a family.
Some years ago now, Les Gray passed away and uncannily on the same day, our first ever engineer with Mud, Mal Kingsnorth, also passed away. Unfortunately, in this last year, Kevin Rowsell sadly passed away, as did photographer Peter Chinn. Cherie sings with: Gee Baby I Love You, who happen to be one of Stuart's many clients, with his business, Touch PA Systems.
(Stuart Amesbury)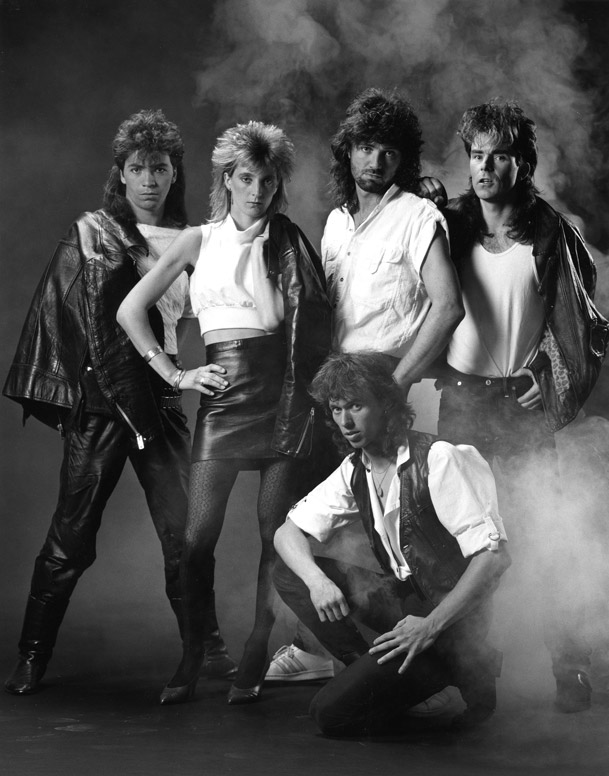 The Cherie Beck Band, 1985: standing, left to right: Dale Fry, Cherie Musialik, Stuart Amesbury and Larry Newman, kneeling: Phil Williams.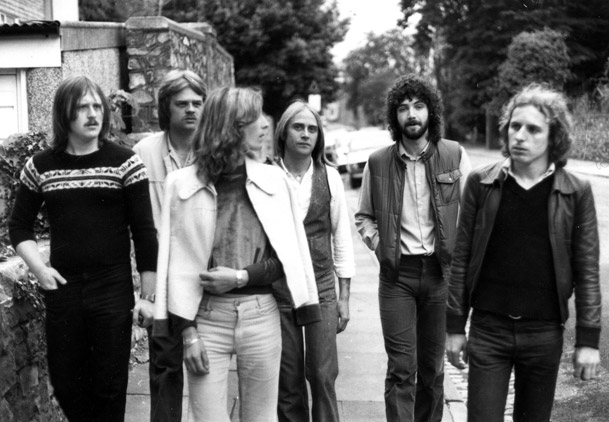 Gazer, c 1980: from left to right: Chris Logan, Kevin Rowsell, Cherie Musialik, Patrick Rowsell, Stuart Amesbury and Alan 'Scratch' Scrase.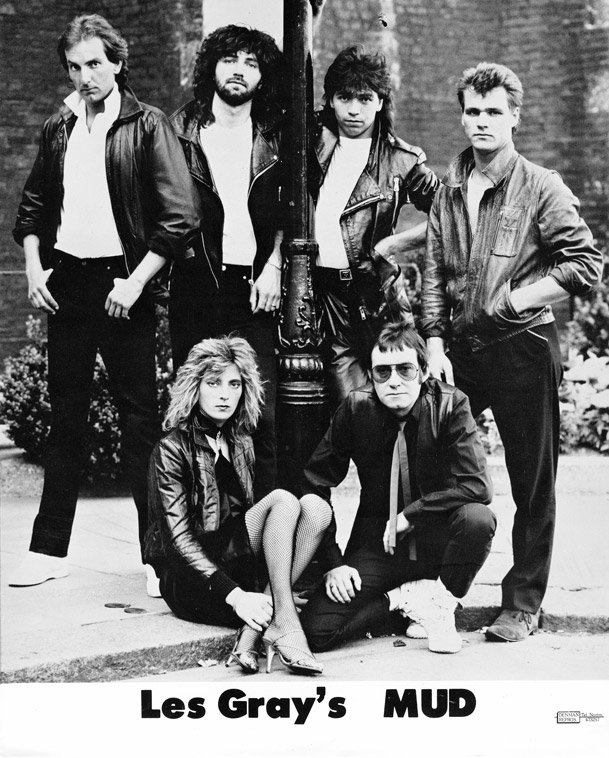 Les Gray's Mud c. 1985: standing, left to right: Tim Fish, Stuart Amesbury, Dale Fry and Mark Hatwood; front row: Cherie Musialik and Les Gray.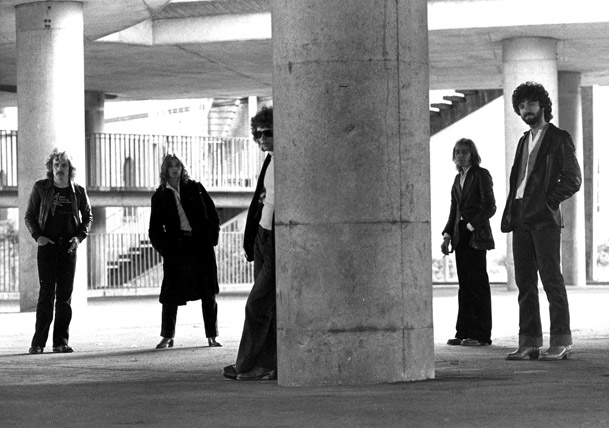 Stargazer c. 1980: from left to right: Alan "Scratch' Scrase, Cherie Musialik, Steve Jones, Patrick Rowsell and Stuart Amesbury.
Stargazer at The Granary c. 1978: left to right: Stuart Amesbury, Cherie Musialik, Alan 'Scratch' Scrace.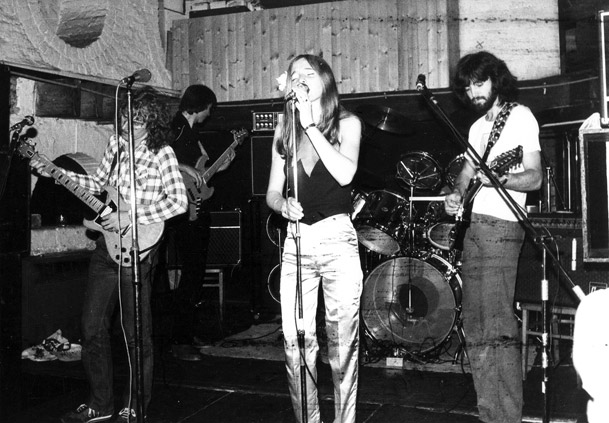 Stargazer at The Granary c. 1978: from left to right: Alan 'Scratch' Scrase, Jebs Blake, Cherie Musialik, Steve Jones (drummer, hidden' and Stuart Amesbury.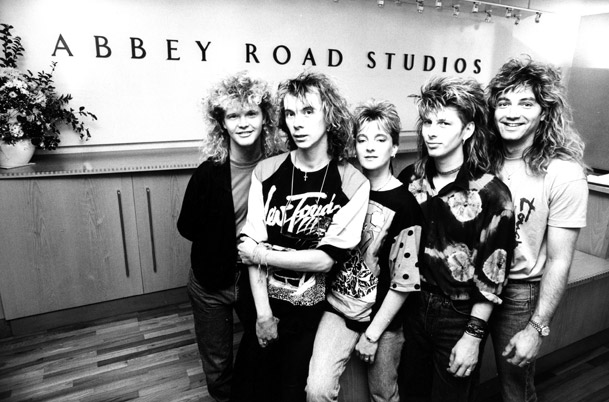 Touch at Abbey Road Studios 1990: from left to right: Eddie Parsons, Jules Reason, Cherie Musialik, Dave Savage and Stuart Amesbury.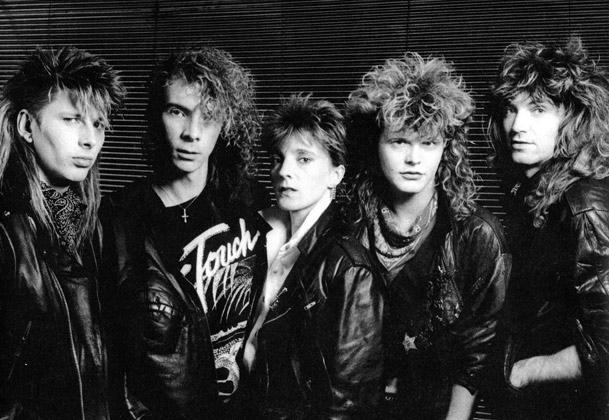 Touch c.1990: from left to right: Dave Savage, Jules Reason, Cherie Musialik, Eddie Parsons and Stuart Amesbury.