Electric Guitars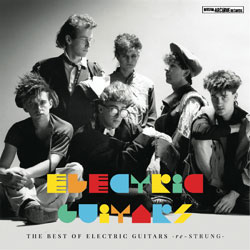 Spanking new album 'The Best of Electric Guitars (re-Strung)' set for national release on Monday 15th July 2013 on CD & digital download, through Bristol Archive Records.
This is the early eighties at it's very best, whether it's called Post-Punk, New Wave or whatever the historians are calling the age in which we evolved the music. These boys took all the best bits of the freedom that punk provided and turned it into something accessible, something you could dance to or at least tap your foot to without being accused of mediocrity.
bandcamp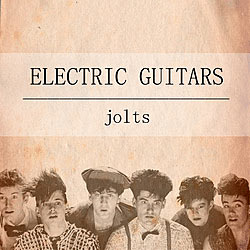 Eternal Youth
Genghis Khan
Cloud 9
Voice of Sound
Scrap that Car
Stamp out the Termites
Start up the new Life
Food
Ja Ja Lunar Commander
Interference
Fat Man
Language Problems
Don't Wake the Baby
Many times since the Electric Guitars disbanded in 1983, I've heard hints of their sound in popular music or caught an unkempt coiffure or a substitute for an instrument, that's reminded me of them.
I always thought that when the time was right, when the 80's became revered, when my children turned out to be musicians, I'd give them the EG's back catalogue and say 're-release this lot'.
Well, the time is now, 1980's retro is getting respect and my kids aren't musicians. So here are the originals, served fresh and raw exploring 'sound with relentless energy'.
The sound is unmistakeably 80's. 'Genghis Khan' starts a bit Talking Heads, (the only acceptable comparison at the time) and to the uninitiated might sound like they borrowed a bit of Madness. But it wasn't like that, the EG's were experimental, access to other peoples music was much slower, you had to wait for music to be released, they were innovators not followers. 'Scrap that Car' this was 25 years ago!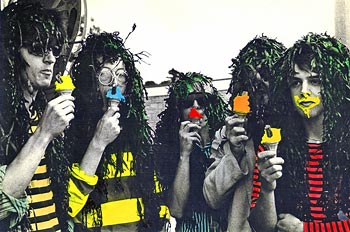 And their hair was simply unbrushed, gel wasn't invented then either.
I panicked when I heard 'Eternal Youth' again, Is Neil out of tune? There are some uncomfortable harmonies too, but that's because we've become sanitised to expect the perfect 'Pop Idol' sound, Dick's fantastic keyboard intro to 'Voice of sound' still sends shivers down my spine and any discord was bent back into shape by Wendy and Sarah on backing vocals and Andy who at times becomes virtually operatic. 'The Electric Guitars explore sound with relentless energy. One minute they are a boy's choir and the next hungry wolves'. NME 1983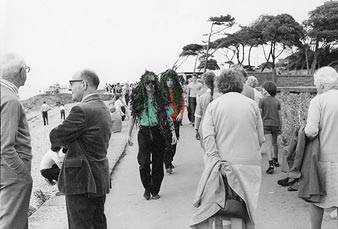 All these tunes were written, devised, reworked, argued and thrashed out in the basement of a terraced house in Bristol. Full band rehearsals, everything. So to everyone in Lansdowne Road, Redland circa 79-83, they're very sorry.
The EG's were always best live because they were having so much fun, and it was dance music, If only the video existed.
So the best way to listen to Jolts is with your wireless headphones on, and if you remember because you were there, you can shut your eyes and you can see them:- Neil's manic twitching, sweat pouring down his face, Richard posing, pouting, eyebrow cocked and Matt standing on his stool, glint in eye swiping bottles, cans and the occasional drum. 'Essential viewing'- Sounds, 1983
'Don't Wake The Baby' however could be from any time and therein lies the genius. If only we'd known then what we know now, if only there had been My Space, why aren't my kids musicians? if only...
Gill Loats
Electric Guitars 'Continental Shelf' 1980
Electric Guitars 'Japanese Shell Petrol Advert' 1981
Electric Guitars 'Rhythm Deep' Taken from RPM
www.youtube.com/watch?v=tJP8dqxaMA0
Neil Davenport: vox
Richard Hall: bass, vox, guitar
Andy Sanders: guitar, vox
Matthew Salt: drums, tin cans, junk
Richard Truscott: keyboards, guitar, percussion
Sara & Wendy: backing vox (selected tracks)
All songs written by: Electric Guitars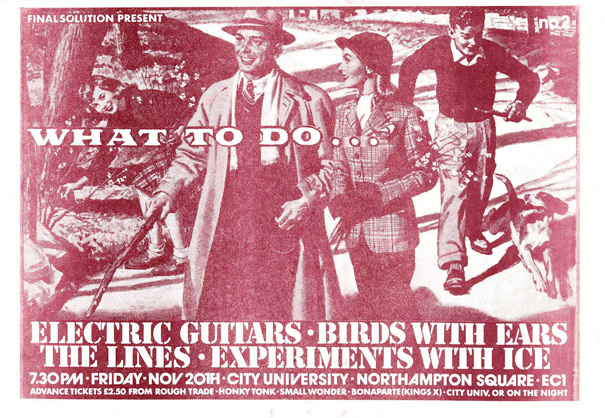 Language Problems - Zomba Music Publishing Ltd
Genghis Khan - Zomba Music Publishing Ltd
Stamp out the Termites - Zomba Music Publishing Ltd
Don't Wake the Baby - Recreational Records/Chrysalis Music Ltd
All other songs copyright control.
Genghis Khan, Stamp out the Termites, Don't wake the baby, Cloud Nine, Eternal Youth, Fat Man, Start up the New Life.
Recorded at SAM circa 1980 - 1983 (disbanded in August 83)
Produced by Steve Street & Electric Guitars
Interference : recorded at Right Track Studios Bristol. Produced by Mr X.
Ja Ja Lunar Commander, Language Problems, Scrap that Car, Food, Voice of Sound
recorded elsewhere circa (1980 - 1983)
Jolts picture: Photographer unknown.
Seaweed pictures: Jo Swan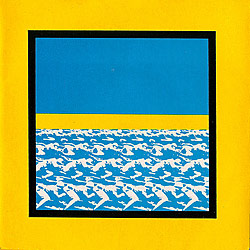 Health
Continental Shelf
Both tracks Produced by John Sinclair
Originally released in 1980 by Fried Egg Records
Sleeve Design by Danica Gacesa
Wolfman TapARC081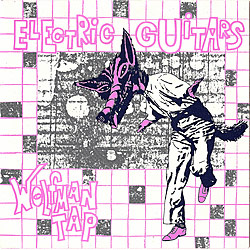 Wolfman Tap
Stamp Out the Termites
'Wolfman' Recorded in 1983 and Produced by Brian Trench
'Stamp Out The Termites' Recorded in 1983 and Produced by Steve Street
Wolfman TapARC083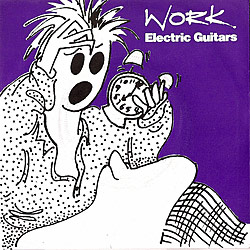 Work
Don't Wake the Baby
'Work' recorded at Studio 80 with Dennis Bovell
Produced by Electric Guitars and Steve Street
'Don't Wake The Baby' recorded at SAM Studios Bristol
Produced by Electric Guitars and Steve Street
Originally released in 1981 by Recreational Records
Published by Chrysalis Music 1981
Sleeve Design by Ziebra Design and Photography