Distant Cousins
You Lied To Me ARC211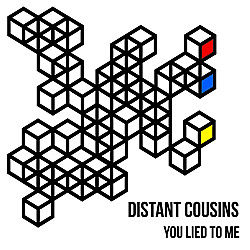 Featured Track

You Lied To Me

This text will be replaced by the flash music player.
You Lied To Me
Just A Kiss
It's Happening
The Line Up
Vocals: Gavin King
Guitar: Pete Olive
Keyboards: Ted Fitzgerald
Bass: Dave Baldock
Drums: Martin Cox

Disclaimer: We have made every attempt to find the original owners of these wonderful recordings. If a member of the band or anyone else reads this and can supply us with any information it would be greatly appreciated.