RELEASES

Bristol Boys Make More Noise! The Bristol Music scene 1974-1981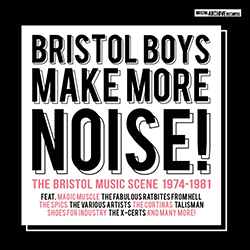 Book, CD and download celebrates Bristol music scene 1974-1981
Bristol's leading counter-culture publishers Tangent Books and Bristol Archive Records have joined forces to produce a photographic book, download and CD celebrating the Bristol music scene 1974-1981.
The book, Bristol Boys Make More Noise is based on the work of John Spink one of the few photographers to capture the Bristol music scene from the mid 1970s to the early 1980s. John moved to Bristol from London in 1972 and fell in with the band Magic Muscle who lived in the communal 'Fun House' in Cotham' He worked as an occasional photographer for music mags as well as performing in some early shows by the surrealist Crystal Theatre.
He pioneered a technique of processing black and white film using X-ray developer which enabled him to shoot in low light (such as clubs) without using flash. This collection not only captures the Bristol scene during these years as Bristol music moved from 70s rock (Magic Muscle) through punk (The Cortinas) to the experimental adventurers The Pop Group and The Various Artists but also showcases John's unique photographic style.
In 1981, John left Bristol for New York where he worked for Caroline Records. He now lives in Northern California and works as a tour manager for a large music merchandising company.
John's pictures are put in context by author Gill Loats who was at the heart of the Bristol music scene working as a DJ at the infamous Dug Out Club and watching live music most nights of the week.
The release of the book is accompanied by the launch of a CD and download. The CD features 22 tracks including contributions from Magic Muscle, The Cortinas, Shoes for Industry, The Various Artists, The Ratbites From Hell, The Spics and The X-Certs.
bandcamp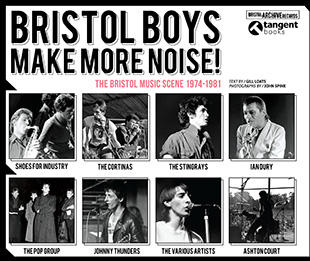 'Fishfood vs.The Birth of Sharon'– Andy Fairley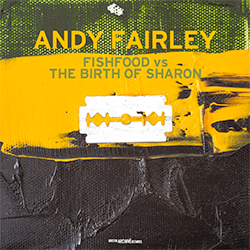 9 Track Limited Edition Vinyl (Screen Printed Jacket), CD & Digital Download. Released 3rd February 2014
'This album is like the missing link in Bristol's musical history. The good albums that is!! ' GEOFF BARROW - PORTISHEAD
As the 1970s blurred into the 1980s, the sparks generated by the City's punk bands with their 'can do attitude' to the music business ignited and Bristol's music scene burst into life with a myriad of separate scenes springing up across the city, reggae, jazz, power pop, jazz funk and post punk. Many of the latter were part of what was called the Clifton set, named after Bristol's most famous Georgian suburb where they mostly lived, played and held court.
bandcamp
'The Best of Heartbeat Records' – Various Artists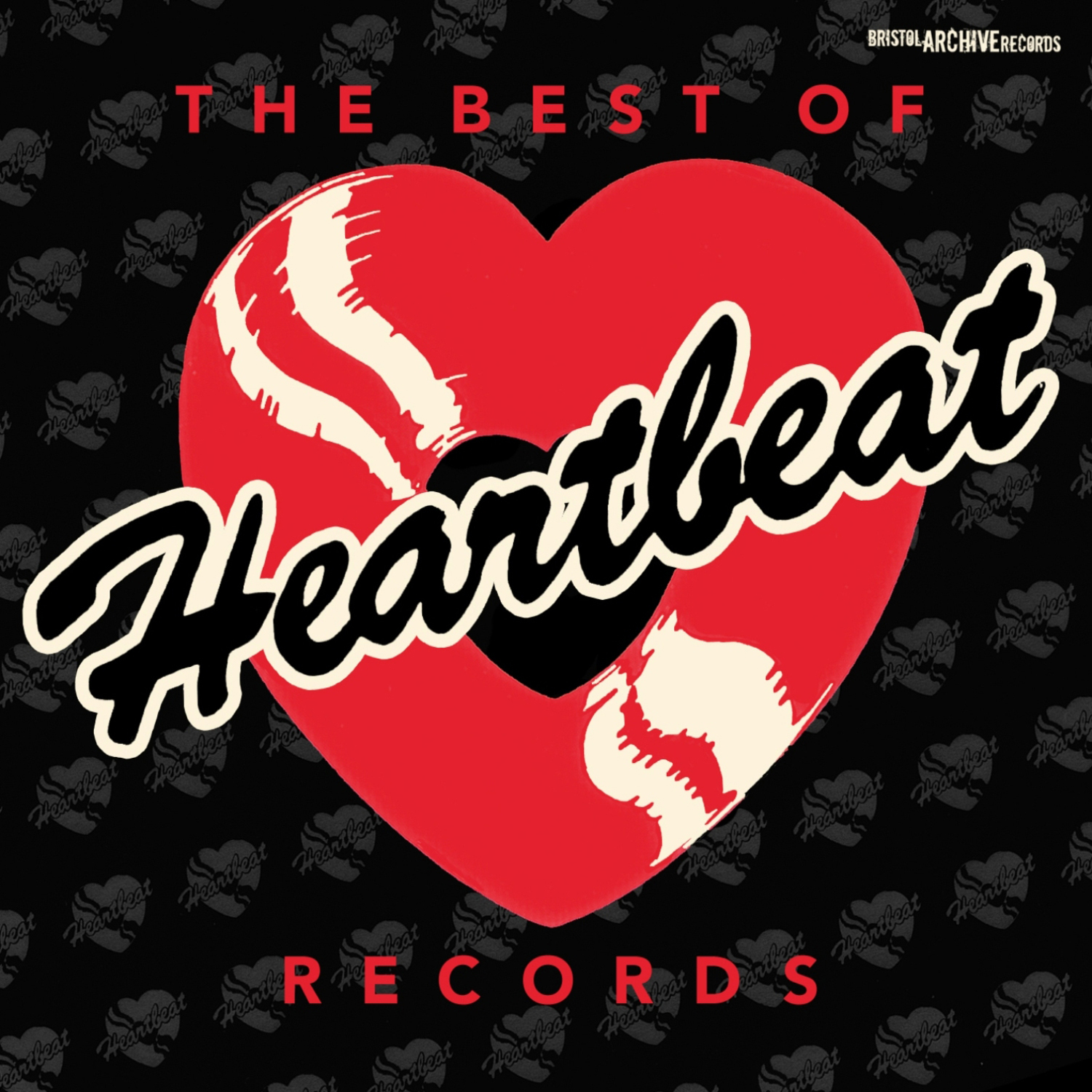 24 Track CD & Digital Download. Released 10th February 2014
Heartbeat Records was set up in Bristol in 1978 by local folkie-type musician Simon Edwards and music store owner Tony Dodds to release the debut single by Bristol punk band Social Security. John Peel dubbed 'I Don't Want My Heart to Rule My Head' "Charmingly rustic", but then he would. With a free button badge coming with each copy, the record sold well and despite Dodds jumping ship after its release, the label was up and running.
With a few exceptions, Heartbeat largely moved away from punk into post-punk territory, serving up a dazzling array of clever, quirky bands – lots of sparse jagged guitars, busy drums and all the synths you could eat. But having said that, bands like Europeans, Apartment, The X-Certs, Glaxo Babies, The Letters, Stormtrooper, Art Objects and Affairs of the Heart, to name just several, were exploring very different styles giving the label a richly diverse roster that probably reached its peak with the release of Heartbeat's 1979 compilation Avon Calling, described by John Peel (again) as "…really the standard by which the others must be judged in future. Because it really is superb there are 15 tracks on the LP, genuinely not a bad one amongst them, and a lot of really good stuff."
And that went for Heartbeat as a whole, as you'll hear on this comprehensive collection of the label's finest tracks. The Best of Heartbeat Records is released by Bristol Archive Records on 10th February 2014 available on CD and digital download.
bandcamp
'I-Surrection' - Talisman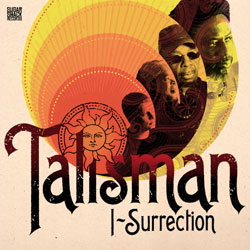 This album takes the best aspects of reggae's musical heritage and fashions them into an album that deals with the realities of 2013. Roots reggae is back and the revival starts here! 'I-Surrection' is released on CD and Digital platforms on the 30th September 2013.
bandcamp
'Black Roots' - BLACK ROOTS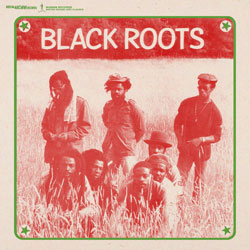 With the release of the latest Black Roots album "On The Ground" and its dub counterpart "On The Ground In Dub" via our sister label Sugar Shack Records, Bristol Archive Records decided to do something special to celebrate the band's return to the studio. What could be better than a very special reissue of Black Roots self-titled first album, released to coincide with its 30th anniversary and, as this will be a vinyl only release we thought we'd combine it with this year's Record Store Day event.
Format - Vinyl
SOLD OUT
Artist: Black Roots Format: Limited Edition Vinyl
Release date: 20th April 2013 – RECORD STORE DAY
Label:Bristol Archive Records
Distribution: Shellshock
Cat No.: ARC265V
Barcode: 5052571041611
The Best of Electric Guitars (re-Strung)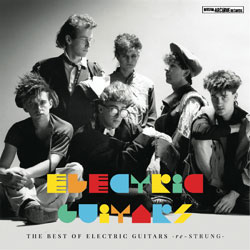 Spanking new album 'The Best of Electric Guitars (re-Strung)' set for national release on Monday 15th July 2013 on CD & digital download, through Bristol Archive Records.
This is the early eighties at it's very best, whether it's called Post-Punk, New Wave or whatever the historians are calling the age in which we evolved the music. These boys took all the best bits of the freedom that punk provided and turned it into something accessible, something you could dance to or at least tap your foot to without being accused of mediocrity.
bandcamp
Format - CD
BUY NOW £9.00 + delivery
Artist: Electric Guitars Format: CD
Release date: 15th July 2013
Label: Bristol Archive Records
Distribution: Shellshock
Cat No.: ARC260CD
Barcode: 5052571035627
GENRE: Post Punk, 1980's, Alternative Pop Music
'The Bristol Reggae Explosion Live' - Various Artists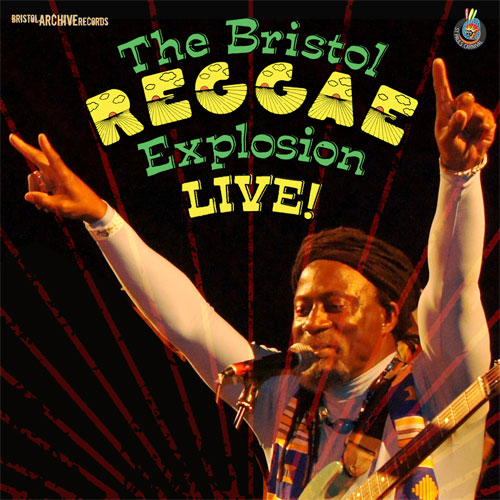 17 Track CD / 11 Track DVD & Digital Download. Released 3rdJune 2013.
For the past three years, Bristol Archive Records have shone the spotlight on the City's musical legacy, particularly reggae. Last year we decided we'd turn the spotlight on the artists themselves and so in August, a who's who of Bristol reggae artists gathered together for The Bristol Reggae Explosion Live. It was a unique chance to enjoy more than ten of the city's finest veterans sharing the same stage, in some cases for the first time in two decades.
Special fund raiser for St. Pauls Carnival
bandcamp
Format - CD/DVD
BUY NOW £12.00 + delivery
Artist: Various Artists Format: CD/DVD and Digital Download
Release date: 3rd June 2013
Label:Bristol Archive Records
Distribution: Shellshock
Cat No.: ARC267CD
Barcode: 5052571045923
On The Ground In Dub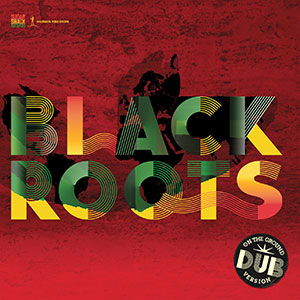 The Dub album of 'On The Ground' set for release on Monday 4th March 2013 on CD & digital download, through Sugar Shack Records / Nubian Records.

United Reggae - 'On The Ground' potentially Best Reggae Album of 2012

Mojo – 'The militant pacifists still packing a fiery punch' 4/5
Format - CD
BUY NOW £8.00 + delivery
Format CD and Digital Download
Released 4th March 2013
Cat No. FOD093CD
Shoc Wave - A Bristol Story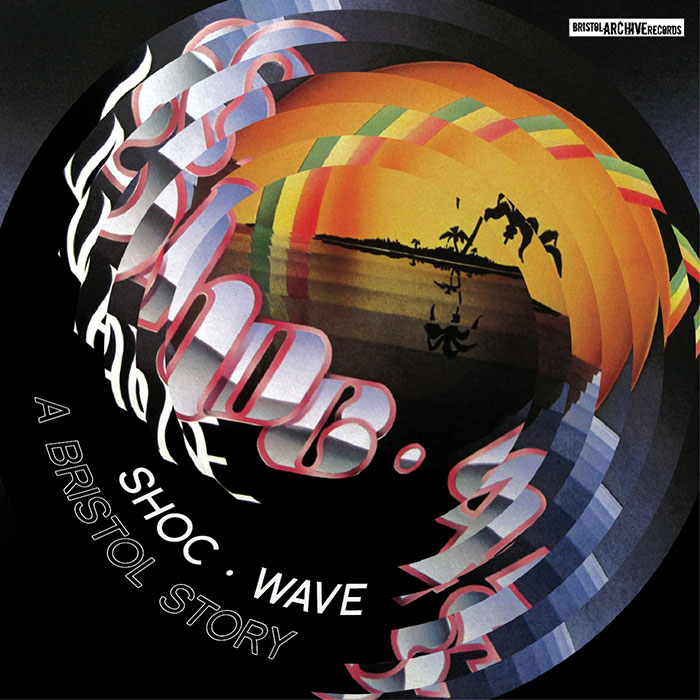 19 Track CD & Digital Download, Released 15th April 2013.
Shoc Wave Records was the brainchild of Dominican immigrant Gene Walsh, Fitz Watson and Melford Gardener. From the late 1970s through to the 1990s, Shoc Wave provided the only label willing to put out records by the majority of the City's reggae and soul acts ignored by bigger and more mainstream labels and too small to finance their own releases.
bandcamp
Format - CD
BUY NOW £8.00 + delivery
Format CD and Digital Download
Released 15th April 2013
Cat No. ARC263CD
Reminisce - Vibes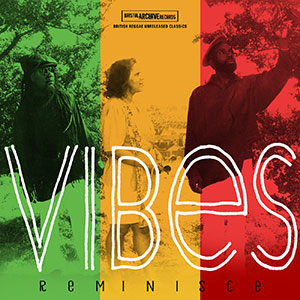 With decades of involvement in the Bristol music scene, Winston Minott and Popsy Curious are no strangers to Bristol Archive Records. Winston was the lead vocalist with Cool Runnings and can be heard on their self titled album as well as volumes 2 and 3 of our "Bristol Reggae Explosion" series.
bandcamp
Format - CD
BUY NOW £8.00 + delivery
Format CD and Digital Download
Released 15th April 2013
Cat No. ARC264CD
BLACK ROOTS
Pompous Way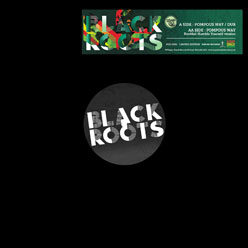 Released 15th October 2012 on 12" Vinyl (Limited Edition) & Digital Download with additional exclusive mixes, through Sugar Shack Records / Shellshock and all digital platforms.
October 15th sees the release of "Pompous Way" on Sugar Shack Records in conjunction with Nubian Records, the first new Black Roots single in over twenty years. "Pompous Way" is taken from the band's new critically acclaimed album "On The Ground" also released by Sugar Shack/Nubian Records.
The double A side twelve inch vinyl release features an exclusive extended mix of the album version of "Pompous Way", clocking in at nearly seven minutes the vocal is seamlessly followed by the dub in classic discomix fashion. Although recorded this year and dealing with the economic and political mess we are currently facing, the song doesn't attempt to cater to any current fads. Instead it's a slice of roots reggae the way it used to be, real musicians playing real instruments and singing about real problems.
12" VINYL
SOLD OUT
Format VINYL
Released 15th October 2012
Cat No. FOD092V

DUBKASM
'BRIXTON REC'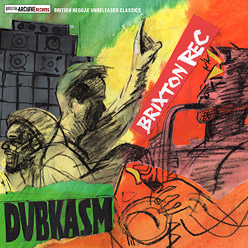 Released 8th October 2012 on LP (Limited Edition), CD & Digital Download, through Bristol Archive Records / Shellshock and all digital platforms.
Leading lights in the 21st century UK digi dub/roots scene Dubkasm have built themselves a worldwide following for their brand of reggae since launching their own Sufferah's Choice label in 2003. What many fans may not realise is that even before that first Sufferah's Choice release, Dubkasm had nearly a decade's worth of recordings behind them. Unfortunately, other than a track on the 1996 "Dub Out West Volume Two" compilation album, those early recordings were the preserve of leading UK sound systems such as Aba Shanti and Jah Shaka and could only be heard played off dub plates at dances.
bandcamp
ORDER NOW
THE VARIOUS ARTISTS
SOLO ALBUM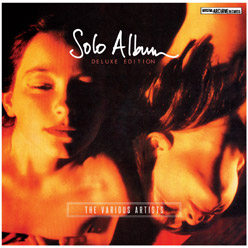 Released 1st October 2012 on CD (Deluxe Edition) & Digital Download, through Bristol Archive Records / Shellshock and all digital platforms.
NB this is not a compilation album.
20 tracks by the band that confused the hell out of record reviewers everywhere.
SOLO ALBUM originally released in 1980, and now re-released in 2012 rides again with a 16-page booklet entitled 'The true story behind the most confusingly named band of all time'.
In 2012 the members of THE VARIOUS ARTISTS may have bought a Band Name Generator App to ensure a name that guaranteed the correct allocation of royalties and an indexing in record shops to aid discovery. Then again, if you made one mistake, you might not add to it by calling your album SOLO ALBUM. But then again, if you've been in Bristol for a few years Bristolian irony may just have rubbed off. We have to take some credit because this lot weren't born and bred.bandcamp
ORDER NOW
BLACK ROOTS
'ON THE GROUND'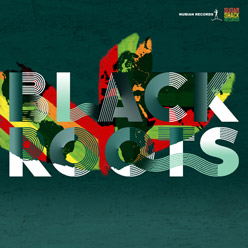 Released 10th September 2012 on CD, Limited Edition Vinyl and digital download, through Sugar Shack Records / Bristol Archive Records
Following the 2011 release of "Black Roots - The Reggae Singles Anthology" and the 2012 rerelease of "All Day All Night" deluxe version by reissue label Bristol Archive Records, Black Roots and their label Nubian Records have now teamed up with Bristol Archive's parent label Sugar Shack Records to release their brand new album "On The Ground".
It may be more than twenty years since the original line up were together in the studio, but for their new record they've picked up where they left off and are right back in that classic Black Roots groove that will keep their existing fans happy and appeal to a whole new generation of reggae lovers, many of whom weren't born when Black Roots released their string of classic records.
BUY NOW
DAN RATCHET
Jah Poor People
Released 16th July 2012 on CD & Digital Download,
through Bristol Archive Records / Shellshock and all digital platforms.
1986 was a period of transition for reggae music. In Jamaica roots had been entirely displaced by dancehall which itself was progressing from the early digital sound into what would become known as ragga, whilst in the UK a more mellow approach inspired by the commercial success of lover's rock held sway. Reggae's twin capitals of Kingston and London couldn't have been on more different paths and yet this was the year that a young Dan Ratchet would travel between both cities, absorbing their very different vibes and working with leading musicians from both scenes to record tracks for what was intended to be his first album...
bandcamp
ORDER NOW
BUNNY MARRETT- 'I'M FREE'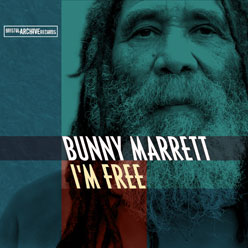 Released 18th June 2012 as Vinyl LP (Limited Edition), CD & Digital Download, through Bristol Archive Records / Shellshock and all digital platforms.
An influential figure on the Bristol reggae scene since the 1970s, Bunny Marrett has been shamefully neglected on record with just two tracks on the A side of a 1981 Shoc Wave 12" his sole output, although his compositions have fared somewhat better having been recorded and released by both Black Roots and Delroy Ogilvie.
Bristol Archive Record's June 18th release of Bunny's 1986 recorded album "I'm Free," should go some way to making up for that oversight. As a bonus, Bunny is accompanied by legendary Bristol band The Startled Insects and equally legendary local jazz drummer Tony Orrell...
bandcamp
ORDER NOW
DAN RATCHET
'Afrikana Policies / Ekomé Is Unity'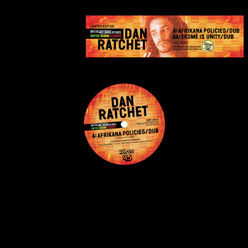 Released 11th June 2012 as 12"Vinyl (Limited Edition) & Digital Download, through Bristol Archive Records / Shellshock and all digital platforms.
For the young Dan Ratchet 1986 was a busy year. Under the guidance of Simbarashe Tongogara, his cousin and a man with extensive experience in the music industry, he spent several months working in Kingston and London studios recording what was intended to be his first album. For various reasons, the only songs to see a release were "Sweet Rosie," which saw a limited pressing on the Jamaican Star Time label and "The Time Has Come" which had been co written with Misty's drummer Munya Brown and released in Zimbabwe as a double A Side, coupled with Misty In Roots "Wandering Wanderer." The rest of the tracks remained in Simba's safe keeping until Bristol Archive Records licensed the album for forthcoming release under the title "Jah Poor People".
bandcamp
ORDER NOW
SMITH & MIGHTY
The Three Stripe Collection 1985-1990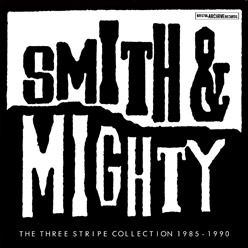 Released on 14th May 2012
Limited Edition Pressing Double Vinyl LP
During the 1990s, "The Bristol Sound" became a global phenomenon with albums from Massive Attack, Portishead and Tricky regularly placed high in polls of the best albums of the decade or indeed of all time. But for those in the know, "The Bristol Sound" had been defined at the tail end of the eighties with a string of releases from the studio of Rob Smith and Ray Mighty.
bandcamp
OUT NOW
COOL RUNNINGS
Cool Runnings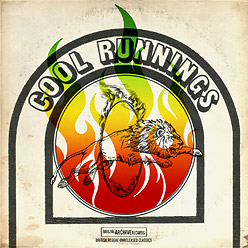 Released 9th April 2012
on CD and Digital Download
With a career that spanned twelve years including the entire 1980s, Cool Runnings were one of Bristol's longest lasting bands, yet their failure to gig beyond the West Country or release anything more than their lone twelve inch single means that they are also one of the City's best kept musical secrets. Originally formed in Weston-Super-Mare by Keyboardist Mark Tuck and Guitarist George Condover, they immediately relocated to Bristol and recruited various local musicians including an experienced and talented singer, Winston Minott...
bandcamp
ORDER NOW
BLACK ROOTS
ALL DAY ALL NIGHT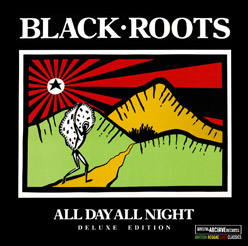 Released 23rd April 2012
on CD
Having previously teamed up with Nubian Records to release the critically acclaimed "Black Roots – The Reggae Singles Anthology", Bristol Archive Records have once more been allowed into the Black Roots/Nubian tape vaults. This time we bring out a 25th anniversary deluxe CD edition of "All Day All Night", the album that saw them teaming up with the Mad Professor and moving away from their original sound for a more polished version. Whilst the music may have been brought up to date, the band's lyrics rarely strayed away from the same themes of social and historical justice that define the roots genre.
ORDER NOW
JOSHUA MOSES
JOSHUA TO JASHWHA - 30 YEARS IN THE WILDERNESS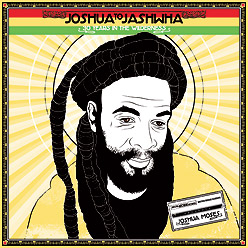 Released 9th April 2012
as Limited Edition Vinyl with Insert, CD and
Digital Download
From the beginning of Bristol Archive Records involvement in documenting Bristol's neglected reggae heritage we've wanted to release an album that showcases the great talent of one of the local reggae scene's mainstays, Joshua Moses.
Unfortunately, Joshua has no copies of the many recording sessions he has done in the years since his first session in 1978, and so it has taken more than eighteen months of painstaking research and the pursuit of numerous leads to gather together the fifteen tracks on "Joshua To Jashwha - 30 Years In The Wilderness". The result is more than worth any effort involved on our part and is as strong a debut album as anyone could wish for, guaranteed to create a buzz among reggae fans worldwide.
bandcamp
ORDER NOW
AMJ Dub Collective 'Sound History Volume One'
Released 23rd April 2012
as 12" Vinyl (Limited Edition)
AMJ Dub Collective have reggae in their blood and now they tell the story of the scene they grew up in, "Sound History" is an authentic slice of eighties reggae recorded in the 21st century.
The group's name may be new to people, but their part in Bristol's musical heritage goes back more than thirty years. Mark Spence and Andy Clarke, the band's rhythm section are graduates of Zion Band from which they progressed to legendary Bristol band Restriction,). The third member of the trio is producer John Hollis, another Restriction graduate and for their first release they've called on two other former band mates Eric 'The General' McCarthy on MC duties and Bristol legend Rob Smith for a brace of mixes.
The trio's aim was to recreate the classic reggae sound that they grew up with, yet they aren't afraid to bring things up to date where appropriate as well as bringing in some guest musicians for an added Latin twist that harks back to Jamaican music's origins and close links with Cuba and the wider Caribbean.
The idea for these tracks came from Mark Spence who felt it was long overdue to document in song the City's rich heritage of sound systems, their selectors, MCs and the posses who supported them, a tribute to the reggae scene that nurtured and inspired the members of AMJ Dub Collective as well as countless others over the decades.
bandcamp
ORDER NOW
JOSHUA MOSES
'Africa (Is Our Land)' and 'Rise Up'
Two 12" Vinyl singles released on 20th February 2012 Strictly Limited Editions
Bristol Archive Records are pleased to announce their first foray into the world of the reggae 12" single with a brace of releases from Bristol reggae legend Joshua Moses.
Both releases will be strictly limited to 800 copies worldwide and as well as a chance to purchase 'Africa (Is Our Land)' at a normal retail price this will probably be the only opportunity to obtain 'Rise Up/Rise Up Dub' as a physical release.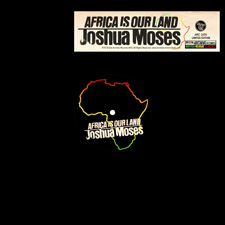 The first of the duo is 'Africa (Is Our Land)', originally released in 1978 on the More Cut label produced by Dennis Bovell it is now acknowledged as a classic slice of UK roots and on the rare occasions copies surface they regularly command over £100. We included the vocal side on 'The Bristol Reggae Explosion 1978-1983', now following numerous requests we've decided to issue it in its original format along with the original dub mix.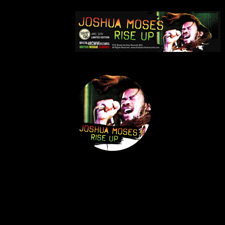 Our second 12" from Joshua Moses is 'Rise Up', another strong roots outing this time from 1983 that until it's inclusion on 'Bristol Reggae Explosion Volume 2' had remained unissued and unknown to the reggae audience. Judging from the feedback we've already received, 'Rise Up' could become as popular as 'Africa (Is Our Land)' and so we've chosen to release it along with the previously unreleased accompanying dub version on the format for which it was always intended.
TALISMAN - 'Takin'the Strain'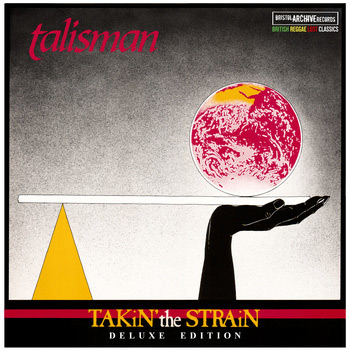 Released 5th March 2012
as CD (Deluxe Edition) and Digital Download
Originally issued as a vinyl LP in 1984, "Takin' The Strain" was Talisman's first album. The culmination of a long musical journey as the band had existed in various guises since 1976. At the time of the album's release Talisman were a three piece.
bandcamp
ORDER NOW
Revelation Rockers
Jah Praises
Released 5th March 2012
as Limited Edition Vinyl LP and
Digital Download
1979 was a good year for reggae and British reggae in particular. Lover's rock went mainstream with Janet Kay on Top Of the Pops and Aswad, Steel Pulse and Linton Kwesi Johnson all building on their debuts with strong second albums. Meanwhile the healthy live circuit gave bands an opportunity to make a living from music. One of those bands was Bristol's Revelation Rockers who although founded in 1976, would not find real success until slight line-up changes and a change of name to Talisman which would see them become established as one of the UK's finest live acts.
bandcamp
ORDER NOW
The Bristol Reggae Explosion 3 - The 80's Part 2
Released 19th March 2012
The Bristol Reggae Explosion is back with a third volume. Whilst still happily exploring what was happening in the city during the 1980s, we've bent the rules and included a lone track from 1979. If anything, this third volume is our strongest so far, an amazing achievement when you consider that 11 of the 15 tracks are previously unreleased.
bandcamp
ORDER NOW
The Bristol Reggae Explosion 2 - The 80's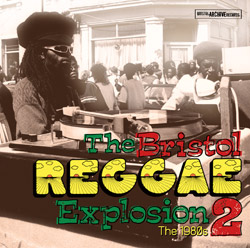 Released 17th October 2011.
Following the critical and commercial success of "The Bristol Reggae Explosion 1978 - 1983" Bristol Archive Records have dug even deeper into the city's reggae heritage for the follow-up, "Bristol Reggae Explosion Volume 2 - The 1980s". This time we continue our quest not only with a selection of rarities, but with several tracks that have never been previously released, by popular demand Volume 2 also comes with greater dub content.
bandcamp
Black Roots
The Reggae Singles Anthology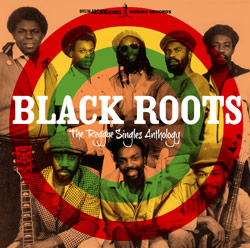 Re-Released 15th October 2013.
Double Vinyl LP - Limited Edition Pressing plus Deluxe Edition CD/DVD and Download.
Thirty years after they released their first four track EP Black Roots' singles output is finally showcased on "Black Roots - The Reggae Singles Anthology". Released on September 5th, by Bristol Archive Records in collaboration with Nubian Records this 16 track album spans the band's creative peak of the 1980s.
ORDER NOW
Talisman 'Dole Age' The 1981 Reggae Collection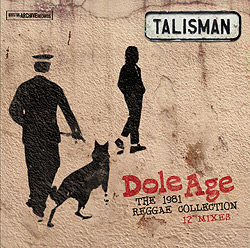 11 stunning tracks 7 previously unreleased in any format.
Hot on the heels of the critically acclaimed "The Bristol Reggae Explosion 1978-1983" Bristol Archive Records return to the City's rich reggae heritage with another album full of lost gems. This time it's the criminally neglected Talisman who benefit from a long overdue and well deserved release.
bandcamp
The X-Certs 'Rated XXX'
10 Track Vinyl and CD Album:
As 1978 wore on, we thanked God for the likes of UK Subs and Angelic Upstarts, and here in Brizzle...the mighty X-Certs! With Clive Arnold (vocals and guitar), Simon Justice (guitar), Taf (bass) and Neil Mackie (drums), The X-Certs served up welcome blasts of Clash-style punk anthems. They were politically charged and passionate, friendly and down to earth, and a great live act, but for some reason their recordings were relatively few and far between. One track, Blue Movies, on Hearbeat Records' 4-Alternatives EP, and another called Anthem on the same label's acclaimed Avon Calling compilation album. And that's yer lot with the original line up.
This edition includes a Limited Edition Insert with stories from all four members of the band, Introduction by Shane Baldwin and never seen before pictures.
Artwork completed by the legendary Bristol designer Sam Giles
bandcamp
3D Production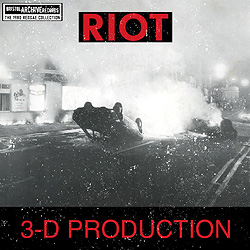 7" Vinyl – Limited Edition Single
Featuring 'Riot' and 'Re-Arrange (version)'
* SOLD OUT *
JOSHUA MOSES / SHARON BENGAMIN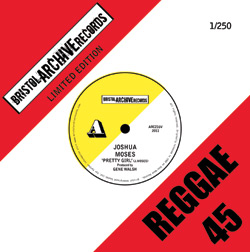 Sorry - SOLD OUT
SPLIT 7" Vinyl - Limited Edition Single -
Hand Numbered 250 Copies. SOLD OUT
AVAILABLE NOW AS 350 LIMITED PRESSING IN A BLACK DISCO BAG
Featuring 'Pretty Girl' and 'Mr.Guy'
Released as part of 'Record Shop Day'
April 16th 2011
The Cortinas 'MK1'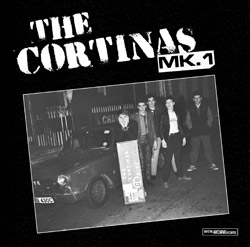 14 Track Vinyl album (3 Tracks previously never released before) on any format. The release is limited to 500 copies. The Cortinas soon built up a big local following, and a break came when the band supported The Stranglers at the fabled Roxy Club in Covent Garden on 22 January 1977.Things then moved quickly for the band. Miles Copeland and Mark Perry's Step Forward label released the classic singles 'Fascist Dictator' in June and 'Defiant Pose' in December, the band recorded a fine Peel session, and they appeared on the front cover of the April/May issue of Sniffin' Glue. Heady stuff, but sadly, it was over all too soon. This edition DOES NOT include the Limited edition insert.
The Bristol Reggae Explosion 1978-1983
Released worldwide on 21st February 2011
bandcamp
The Pigs '1977'
Released worldwide on 4th October 2010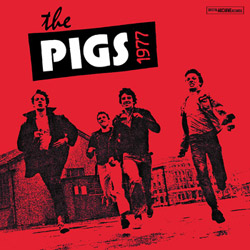 11 Track Vinyl Album never released before in any format. The release is limited to 500 copies. The Pigs were the first Punk band to come out of Bristol after The Cortinas.
Various Artists 'Avon Calling 2'
Released worldwide on 23rd August 2010
20 Track compilation album of all previously unreleased material. Sleeve notes by Simon Edwards. Featuring The X-Certs, Apartment, Private Dicks and Europeans plus many more. This new album full of forgotten treasures and will sit perfectly along side the original AVON CALLING release and go some way to completing the story of just what was happening in Bristol back in 1979/1980 and how the music sounds as relevant today as it did back then.
Format - CD
BUY NOW £8.00 + delivery
Format CD
Released 23rd August 2010
Cat No. ARC160CD
The Bristol Punk Explosion
20 Tracks (7 Tracks never released before), 16 page booklet, 4000 word sleeve notes by Shane Baldwin. Featuring The Cortinas, The Pigs, The X-Certs, Onslaught and covering the whole Bristol punk scene from 1977 to 1983
Format - CD
BUY NOW £8.00 + delivery
Format CD
Released 14th June 2010
Cat No. ARC154CD
Western Stars The Bands That Built Bristol Vol 1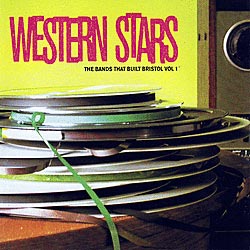 Compilation album with 13 Tracks (1978 - 1980) featuring Apartment, Glaxobabies, Talisman and Essential Bop plus much more...
Format - CD
BUY NOW £8.00 + delivery
Format CD
Released 2001
Cat No. ARC001
The Best Of Fried Egg Records (Bristol1979-1980)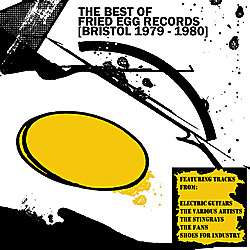 Compilation album from the Bristol Label featuring 20 Stunning Tracks and a rare Electric Guitars demo
Featuring Shoes For Industry, Art Objects, The Various Artists and The Stingrays plus much more...
Format - CD
BUY NOW £8.00 + delivery
Format CD
Released 2010
Cat No. ARC119CD